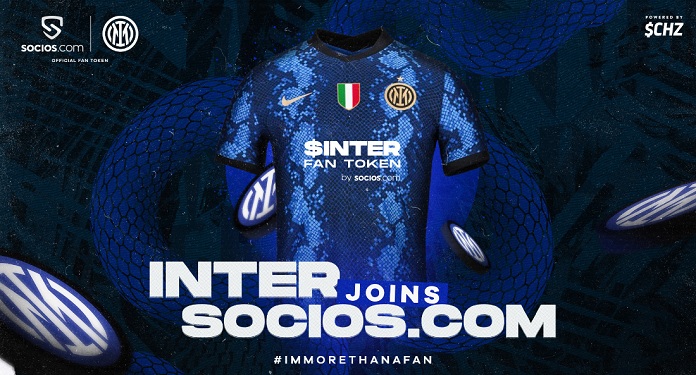 Inter Milan announced an important agreement with Chiliz, a leading blockchain supplier to the global sports and entertainment industry. The club will promote its Fan Token, to be released soon in partnership with the Socios platform, on the front of its shirt.
Socios.com, the club's new worldwide partner, will become an online meeting place for the fan base, with this collaboration reflecting Inter's desire to create an even better experience for fans around the world.
The Fan Token will create new experiences for Inter Milan fans, allowing them to become part of a vibrant community on Socios.com. There will be numerous engagement opportunities for Token holders, including the chance to influence the club on a series of important, interactive and fun polls each season.
Socios.com uses blockchain technology to provide sports organizations with the tools to interact with their global fan bases. Currently, more than 40 sports organizations have partnered with the company, including some of the biggest European football clubs and national teams from Argentina and Portugal, as well as several Formula 11, eSports and cricket teams.
In addition, Socios.com has big expansion plans for 2021 and wants to launch new token options. Nearly 1.2 million fans have already downloaded the Socios.com app and the company will continue to grow as it prepares to announce Fan Tokens from various partners.
Agreement with Socios.com starts 'new era' for the Italian club
Alessandro Antonello, Corporate CEO of Inter, said: "We are very proud to announce this partnership, an agreement that links us to a leading brand in its sector. This deal confirms the growth and appeal of the Inter brand, despite all the challenges the club faces during the pandemic period".
Antonello added: "This shirt is of particular importance to us, as it is the first with the Scudetto on the chest after so many years. This is a new milestone in our journey, and it is with joy that we celebrate this agreement with Socios.com".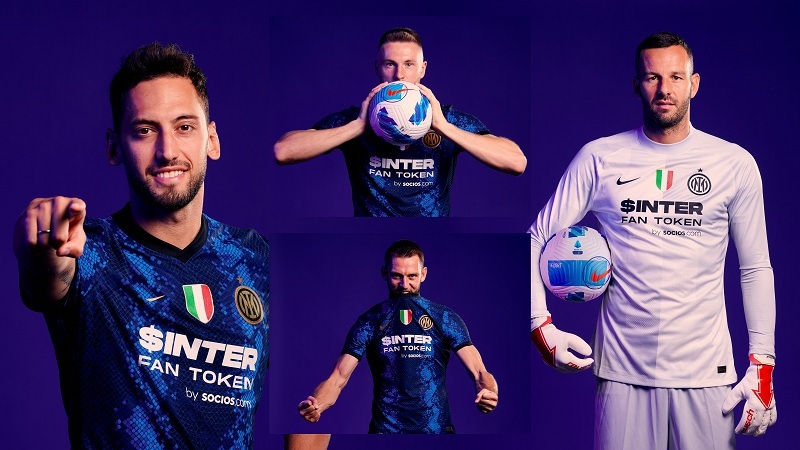 Luca Danovaro, CMO at Inter, said: "Our partnership with Chiliz and Socios.com is solidly based on core values ​​we share: technology, innovation and closeness with our fans."
Danovaro continued: "The exciting activations we are designing together will allow us to successfully engage with young generations around the world, a goal that has become even clearer to us during these months, when we have felt the overwhelming support from all fans even with the stadiums closed".
Alexandre Dreyfus, CEO of Chiliz and Socios.com, also expressed: "The front of Inter Milan's shirt is the perfect space for us to promote the beginning of this new partnership and build mass awareness of the opportunities for innovation and engagement created by Fan Token".
Dreyfus concluded: "This is a special event. It's the first time in over a quarter of a century that the name on the front of the club's shirt has changed. The announcement is the beginning of a new era for millions of Inter fans around the world, who will be able to join a thriving digital community on Socios.com, enjoying countless opportunities to get involved with the team."