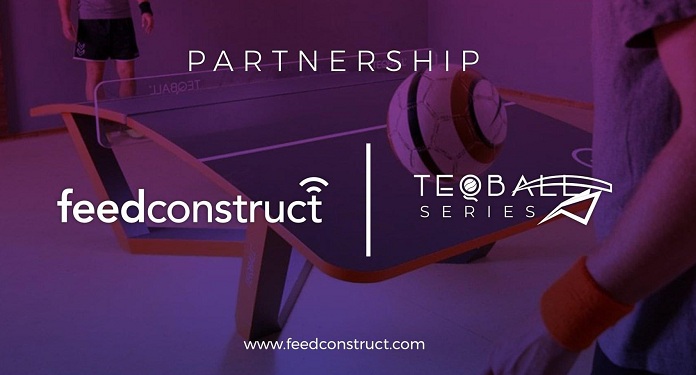 FeedConstruct has just closed another deal that will yield the addition of a new sport to its offer. It is teqball, also known in Brazil as futmesa or mesabol, one of the fastest growing sports around the world today.
In recent years, the sport has gained recognition from many large organizations such as the Global Association of International Sports Federations (GAISF), the Olympic Council of Asia (OCA) and the Association of National Olympic Committees in Africa (ANOCA).
With exclusive rights to data and video coverage, FeedConstruct is excited about this new achievement. After all, the Teqball Series is a monthly championship with players from all over the world, consisting of singles and men's doubles.
"We are confident in the growth of teqball in Armenia and we hope that it will become one of the most popular sports in the country", stated in the official statement of the company. With the participation of the best players in the country, also involving members and former champions of the Armenian Futsal and Football Championships, the competition promises to be exciting.
"We are always open to new ideas and new partnerships. FeedConstruct thanks Teqball Series for choosing us as their exclusive partner. We will provide a quality service to help further develop the sport," said George Arabatlian, Head of FeedConstruct.
About FeedConstruct
Founded in 2014, FeedConstruct is a fast-growing sports data provider that has conquered the gaming world with the help of exclusive content and a wide variety of sports.
The group pays close attention to the needs of customers and thanks to this not only offers a complete range of data feed solutions: live video streaming, live scouting data, odds, statistics system, but also develops tools innovative.
In addition, the provider prioritizes the partnerships it has built based on shared goals and values. Therefore, the group works with content owners in a network-sharing model, in addition to having agreements with federations, leagues and betting markets around the world.