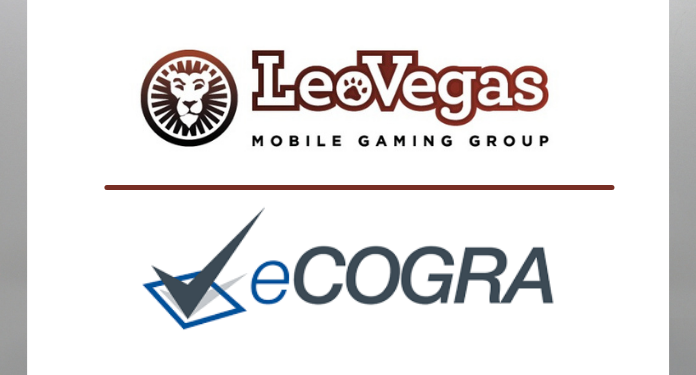 eCommerce Online Gaming Regulation and Assurance (eCOGRA) evaluated and tested LeoVegas' structure and routines for consumer protection.
The certifying agency found that the gaming services "are in compliance with the recommendations that the European Commission has published for online gaming".
The agency based in England specializes in testing, certification and evaluation of companies within the gaming sector. It was founded in 2003 to establish and improve operational standards and player security requirements within the online gaming space.
During the spring, eCOGRA conducted tests and interviews to assess whether LeoVegas was in compliance with relevant European Commission recommendations, such as protecting consumers and preventing minors from playing online.
The assessment covered all LeoVegas brands and markets. The review shows that the operator complied with the standards set by the Commission and that there were no further observations required.
LeoVegas says the assessment was done on its own initiative, and believes it is vital to assess and ensure a safe gaming experience.
In testimony, Gustaf Hagman, CEO of LeoVegas Group, said:
LeoVegas recently won its fourth consecutive Online Casino of the Year Award at the Global Gaming Awards.
About LeoVegas
Founded in 2011, LeoVegas is a mobile gaming company and provider of online casino and sports betting services such as table games, slots, progressive jackpots, video poker and live betting in various markets around the world. Its current headquarters are in Stockholm, Sweden.