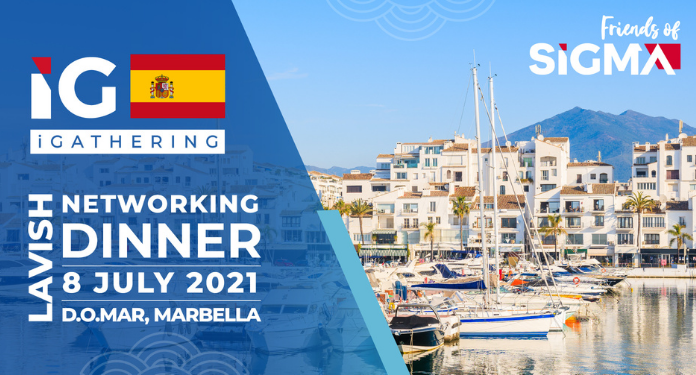 The SiGMA Group will hold an iGathering dinner in Marbella, Spain, on July 8, 2021. Senior management exchange activities will be at the O.D. Mar, an all-new ocean-themed restaurant with an enviable view of the Mediterranean Sea.
The dinner will be SiGMA's first event in the region, serving mainly large communities of players on the Costa del Sol and Gibraltar.
It will also lead the Spanish gaming industry, making its mark on the industry's calendar of events, becoming the first meeting to be held after a series of temporary public restrictions, including nightly curfews and regional blockades.
After the coronavirus health crisis, after the state of emergency was declared on March 13, 2020, public gatherings and leisure industries were repressed. These restrictions are scheduled to be lifted at the end of May, the month with the lowest number of victims since August 2020.
This progress is due in large part to the speed of the vaccination campaign in Gibraltar, which has one of the fastest vaccines in Europe.
Spain is also heading towards its normal state before the pandemic, with positive reports showing the Covid case rate is declining.
D.O Mar Restaurant, Marbella
D.O Mar is a Mediterranean-themed restaurant that prides itself on using high-quality ingredients. Spain's premier resort inspired the menu, with seafood and meat specialties on offer. The restaurant offers a relaxed and informal space, bringing the Mediterranean vibe of Spain to its guests.
The networking event is the first of many others to come to the region as the gambling markets continue to flourish, bringing year-over-year revenue growth to local economies.
About SiGMA 2021
The group launched its next series of events in 2021, with SiGMA Europe headlining the calendar. The event opened its doors at the beginning of the year in February.
SiGMA Asia took place in May and SiGMA Americas is scheduled for September 2021. SiGMA Africa should be held in 2022.