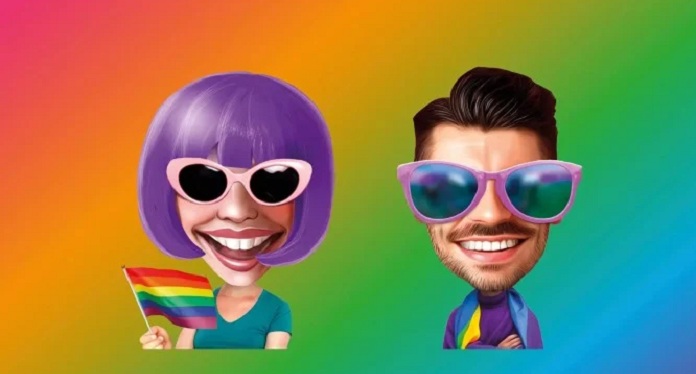 Kindred Group has partnered with Relax Gaming to create the industry's first LGBTQ+ avatars, which will be available exclusively to Kindred's customers.
The idea was developed at Kindred's LGBTQ+ Network meetings, with the new avatars blending in with current options. And, offering an alternative for customers to present themselves online.
"The cumulative impact of these adjustments and inclusion over time is important for individuals who identify with minorities. And, I'm glad that we as a company can be a part of that," said Gavin Hayward, Kindred Group's Director of Human Resources.
Hayward added: "Internally, it means Kindred employees can be proud to work for a company that supports diversity and inclusion, regardless of their gender or gender identity. And, it is in line with our corporate values ​​and our broader Diversity, Equity and Inclusion strategy."
Also according to Gavin Hayward, "It can be seen as a small thing for many. But we know it brings a guarantee that most LGBTQ+ people don't see often."
Avatar design was created after conversations between Kindred and Relax
The design of the unique HexaBingo / HexaPro avatars was developed after discussions between Kindred and Relax Gaming, and is aimed at celebrating Pride Month, which takes place in June of each year.
Katharine Arnsby, Poker and Bingo Team Leader and member of Kindred's LGBTQ+ Network, commented, "It's amazing to work for a company that is open to suggestions like this. It's a big world and there are a lot of different people out there."
Arnsby added: "I've been a part of the LGBTQ+ community for many years and I'm thrilled to see this movement of public inclusion. The difference has been huge since I started in this industry 20 years ago, and it's thanks to individuals and companies like Kindred driving the change."