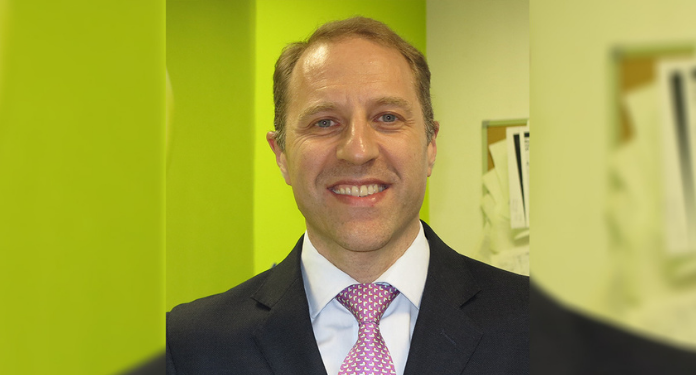 During its recent online General Assembly, the Global Lottery Monitoring System (GLMS) elected a new Executive Committee for the period 2021-2023 and re-elected Ludovico Calvi as its President.
In accordance with the GLMS Statutes, the Executive Committee forms one of the four governing bodies of GLMS, together with the General Secretariat, based in Lausanne, the General Assembly (members) and the Auditors.
The Executive Committee is composed of 8 members, including a President and a Vice President. Committee members must each represent a lottery from different countries.
Ludovico Calvi (Board Member, Lottomatica – Italy) was re-elected President of the Association for his 3rd term. Gilles Maillet, (Director of Sport Integrity, La Française des Jeux – France) was named Vice President for his 1st term, replacing Rupert Bolingbroke (Hong Kong Jockey Club), who did not stand for election this time.
While 4 members are directly elected by the GLMS members, 4 are nominated by the collective co-founding members of the GLMS, World Lottery Association and European Lotteries, each of which has 2 nominees for validation by the membership base.
The elected members of the Executive Committee of The Global Lottery Monitoring System – GLMS for the 2021-2023 term are:
Ludovico Calvi, Lottomatica, Italy (Chairman);
Lat Diop, LONASE, Senegal;
Younès EL Mechrafi, MDJS, Morocco;
Lori Sullivan, OLG, Canada.
Ludovico Calvi, who assumes his third term in an exciting period for the growing GLMS, gave the following testimony:
"I am delighted and privileged to have been named President of GLMS for a third consecutive term. I would like to thank all GLMS members for their renewed confidence.
During the last two terms as President of the Executive Committee, I was able to carry out the following actions:
Effectively review the GLMS organization;
Invest in competent human and technical resources;
Design of new, transparent and more effective processes and governance;
Implement new and more effective Bylaws, which will allow GLMS to grow a diverse membership base by engaging new strategic stakeholders in sporting integrity;

Define and implement a new communication strategy;
Engage and effectively grow the member base.
We have laid a very solid foundation to drive our association's success in the titanic struggle against error correction to protect sporting integrity around the world.
I am honored to have been re-elected, as this would allow me to continue with the mission of growing the GLMS network around the world and disseminating its core values, ensuring the continuity and strengthening of the association.
I am fully convinced that GLMS represents a tremendous vehicle not only for our Association and its members, but also for all other key stakeholders, our communities and our society as a whole."