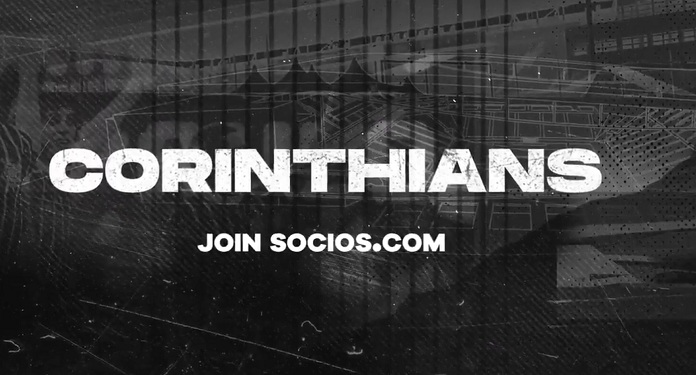 On Tuesday, 21, Corinthians announced an agreement with the rewards platform Socios and fintech blockchain Chiliz to create and launch its own Fan Token, the $SCCP. In this way, the team begins to take advantage of the world market for cryptoactives, which already has 39 major sports clubs.
Fans from anywhere on the planet will be able to buy the $SCCP fan tokens, developed by Chiliz, and thus will have a digital tool to interact with Timon in an unprecedented way, being part of the team's daily life in special situations.
According to Corinthians' official website, fans will be able to have decision-making power in polls to define who should be honored, participate in forums, quizzes, championships and restricted access promotions, view exclusive materials, receive gifts and rewards from the interaction in the app of the Partners.
"We are proud to announce this partnership with Socios.com and Chiliz as a result of our intense search for innovations and new engagement platforms with our fans. Now, more than 35 million fans in Brazil and many more around the world will be able to interact with Corinthians in exciting ways, wherever they are", declared Duilio Monteiro Alves, President of Corinthians.
Socios CEO says the agreement with Corinthians is 'a milestone'
Alexandre Dreyfus, CEO of Chiliz and Socios.com, celebrated the agreement signed with one of the biggest football clubs in Brazil: "This is really another milestone in our partnerships. Corinthians is a team with one of the biggest fans on the planet, with an incredibly passionate local base and a diaspora of fans around the world, all wanting a greater connection with their favorite team".
Dreyfus added: "The $SCCP fan tokens will give fans of this historic shirt the chance to enjoy unprecedented influence and engagement. fans around the world. Fan tokens will shape the future of interactions for fans in Brazil, South America and around the planet."
Currently, Socios' partner portfolio includes Barcelona, ​​Milan, Juventus, Paris Saint-Germain and Manchester City, as well as Formula 1 teams Aston Martin and Alfa Romeo in the near future. Thus, fan tokens have already earned approximately 150 million dollars this year alone.
The $CHZ, digital currency for sports and entertainment that supplies the Socios.com platform and the fan tokens of sports organizations, is present in the Bitcoin Market, the main platform for digital assets and cryptocurrencies in the national territory and in South America, as well as in the Binance and Coinbase cryptocurrency exchanges.
In addition, Socios has offices in numerous parts of the globe and regional offices in Madrid, Istanbul, São Paulo and Buenos Aires. The group also plans to have an office in North America soon.