Salsa Technology has just announced a change in its brand: "we have a new look for our next stage of expansion", stated in the official statement.
The note continues: "A new identity that represents our entire experience in offering the best iGaming technology solutions with a focus on quality and user experience".
In addition, the company made some visual changes to its services and products:
Salsa Omni: The igaming platform or PAM (Player Account Management) is the most important part of any iGaming operation.
Salsa Gator: Salsa's aggregator is the largest gaming content library focused on the Latin American market.
Salsa Studio: Offers location-focused games, covering the needs of different markets with Video Bingos and Slots.
Salsa Solutions: A service and consultancy center ready to be integrated into your company to face any business challenge in the region. "Tell us what your company needs, and we'll make it happen," as per the company description.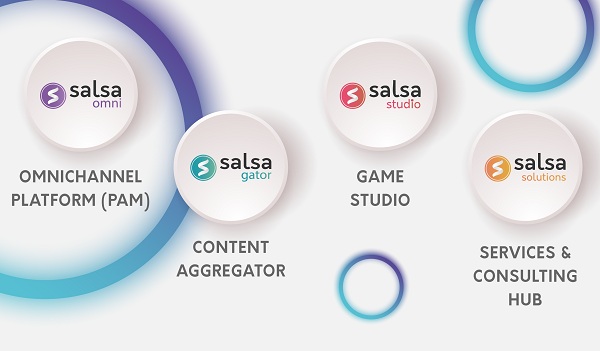 About Salsa Technology
Salsa Technology is an omnichannel platform provider for the iGaming market that works with both physical operators and online operators. Its leading bond aggregation platform is already present in the Latin American market and is likely to reach other locations around the world in the coming months.
Founded in 2017, the organization began by dedicating itself to the creation of Video Bingo games, a hybrid of Slot and Bingo games. In addition, the company is one of the leading solution developers for all of Latin America and is expanding its business in other markets.
The technology, platform and product portfolio are certified for Mexico, Colombia and Asia, and soon for the European continent.