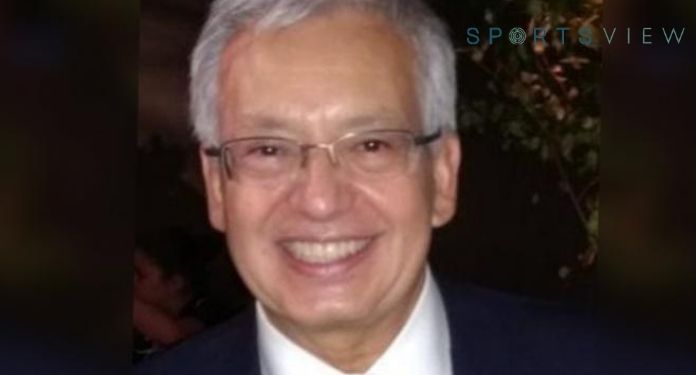 Copa Libertadores da América is the main soccer competition between professional clubs in South America, with a large audience throughout the region, especially in Brazil, where until last year, Rede Globo had all the rights to broadcast the tournament.
Globo surprised when it decided to terminate the competition's contract, which would run until 2022, being a decision that was part of a readjustment of the broadcaster's strategy in view of the economic crisis and new market guidelines.
In an interview given to Folha de S. Paulo, former Globo executive Marcelo Campos says the impact of this decision.
Read the full interview below.
Folha de S.Paulo: How has the transition from Globo executive to owner of his own company been?
Marcelo Gonçalvez de Campos Pinto: Throughout my career I have always sought growth through the study of markets, in order to understand them in depth and be able to trace their trends, with a view to producing innovative content and distribution models. That's how my time at Globo was. After 43 years of work, I took a sabbatical period to deepen my knowledge of the strategies of the various digital platforms and understand how rights holders could make the best use of this transitional moment in the consumption habit of sports lovers.
Folha de S.Paulo: When and how was the idea for Sportsview born?
Marcelo Gonçalvez de Campos Pinto: Born in early 2019, when I was certain that traditional sports media distribution platforms would no longer generate enough cash to meet the growing financial needs of Brazilian football. First the name was born: SportsView. I felt the need to bring a new point of view that could help the sport face the paradigm shifts brought about by the digital revolution. It was not a company but a fancy brand that I started to use in the consulting services I provided to my clients.
At that time, in my lectures and opinions, I predicted that before 2021 Globo would make a drastic move with the objective of reducing its acquisition cost of sports rights. Almost no one believed it, but the fact is that it happened. The signs were evident: declining advertising revenues and the number of pay-TV subscribers each year since the end of 2015, coupled with the accelerated growth in the number of consumers of the large digital audiovisual content platforms.
Folha de S.Paulo: In your portfolio, matches are also broadcast live on betting websites and applications. What precautions are necessary to ensure the integrity of the sport?
Marcelo Gonçalvez de Campos Pinto: The right to display the Carioca-2021 games was sold for display on betting rights platforms in several European, Asian and North American countries, where this type of betting has already been regulated. Therefore, it was not negotiated for any company headquartered in Brazil, with which the current legislation was respected.
Regarding the procedure for checking abnormal movements in betting volumes, we entered into a partnership with the company Sportradar, with global operations, which uses its own fraud detection system. It is a sophisticated monitoring, using artificial intelligence to cross a series of data to analyze suspicious movements related to betting, which aims to preserve integrity and fair play in all matches in the competition.
Folha de S.Paulo: Is this a trend?
Marcelo Gonçalvez de Campos Pinto: The sale is part of a strategy to distribute the product across all media platforms with the aim of increasing the clubs' revenues. It is already showing itself as a trend in the commercialization of competition rights by leagues and clubs in several countries in Europe, Asia and North America.
Folha de S.Paulo: The TV rights market is taking a sharp turn. Today Record and SBT are broadcasting important tournaments. Is it a temporary strategy or a change that is here to stay?
Marcelo Gonçalvez de Campos Pinto: I believe it is a result of the change in Globo's strategy in the purchase of sports broadcasting rights. Globo's retraction movement generated beautiful opportunities for SBT, Record and Band, which took advantage to acquire important rights and are looking to build a portfolio that allows them to capture advertising investments that follow sports wherever they are shown, as is the case of football and F1. It's here to stay.
Folha de S.Paulo: The amounts paid for the broadcasting rights turned into a bubble, with values ​​outside the market. Is the trend for stabilization to take place?
Marcelo Gonçalvez de Campos Pinto: Mesmo antes da pandemia alguns mercados já davam sinais de que os preços haviam atingido patamares muito altos. Recentes renovações de contratos na Bundesliga, Premier League e na Serie A Italiana demonstram isso. Por outro lado, nos Estados Unidos têm ocorrido aumentos nos novos contratos. Por aqui vai depender da entrada de novos players. Se não tivermos novas plataformas de mídia interessadas na compra de competições brasileiras, teremos um período de vacas magras em razão da perda do poder de compra da chamada mídia linear, a TV aberta e TV por assinatura
It is important to start the development and launch of new formats for the distribution of sports content, for example, through OTT [over the top, distribution made over the internet] applications and digital platforms. The 5G technology, which will revolutionize this market, is just around the corner.
Folha de S.Paulo: Was it difficult for Record to offer an alternative to clubs, often used to just one business model?
Marcelo Gonçalvez de Campos Pinto: The main problem for Carioca-21 was the lack of time to communicate very large changes in habits in football consumption. And Record also suffered from it. The contract with the clubs was signed on January 28th and the competition started on March 3rd. There was little [time] to publicize that Carioca had a new house and that the broadcasts changed day and time. Even so, audiences grew throughout the competition and the final game was watched by 25 million people. In 2022 the audience will grow.
Folha de S.Paulo: Are you in favor of a change in legislation, as was attempted through the provisional measure that changed the "Mandant Law" in 2020 (and which has already lost its validity)?
Marcelo Gonçalvez de Campos Pinto: This is another one of those topics where there are good arguments on both sides. At first I was in favor, as I know that many clubs that play in championships that are not broadcast by any media platform are able, due to the size of their fans, to monetize their games. With the change in legislation, they would have a source of income that does not exist today.
I also don't see the "Mandator's Law" as an impediment to future collective negotiations on broadcasting rights, a model that I understand to be the one that adds the greatest value to clubs. In a world where soccer consumers frequent multiple audiovisual content distribution platforms, only a competition that is economically exploited collectively has the capacity to produce tailored products to reach fans in all media.
Folha de S.Paulo: Can you estimate the size of the impact if Flamengo hadn't signed with Record, as it was with Globo, in 2020?
Marcelo Gonçalvez de Campos Pinto: I don't believe in lame product. Who in their right mind buys broadcasting rights to a league where you're not sure you'll be able to show the final games? Money is scarce and has never accepted insults.
Folha de S.Paulo: Globo left important events and lost others to the competition. How much of this can harm the company?
Marcelo Gonçalvez de Campos Pinto: As mentioned earlier, I understand the reasons that led Globo to review its investments in the purchase of transmission rights. If revenue decreases, expenses need to be adjusted. But the decision to give up the Libertadores broadcasting right seemed to me to be rash, not least because the pandemic will pass and this product tends to increase in value.