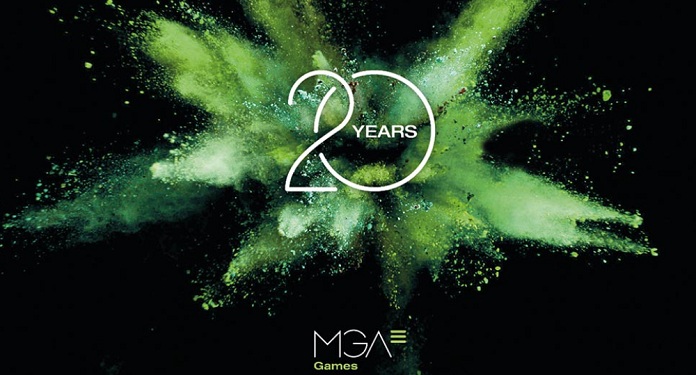 "Nothing that could have existed before has anything to do with what came after." With this inspirational phrase from the Big Bang theory, MGA Games celebrated its 20th anniversary this Tuesday, the 15th.
In a video made especially for the occasion, MGA Games thanks its customers and partners for the trust they have placed in the company over all these years. In addition, to make the operators feel more involved in the celebration and to celebrate this special date together, the group sent each of them a birthday cake.
"For us, it was especially important to remember the date of June 15, 2001, because as with the Big Bang and as Stephen Hawking said: what existed before the Big Bang was basically nothing," said Joan Sanahuja, CEO of MGA Games.
Sanahuja added: "In other words, nothing that could have existed before has anything to do with what came after and that's what MGA Games represents to us. Its birth marked a before and an after in the history of the Spanish online gaming sector. We were born to bring innovation to the sector and today we maintain the innovative spirit that gave rise to our company".
Emergence and growth of MGA Games
MGA Games emerged 20 years ago in the 22nd district of Barcelona as a technological subsidiary of the MGA Group. Since its inception, the division has been focused on developing new products based on software, technological innovation and exploring new markets.
In 2011, in view of the Spanish regulation of online gaming machines, MGA Games developed a set of games for its classic Spanish B-Machines and video bingo, derived from the most popular brands and themes. The company decided to promote online games first through social games on Facebook and then with real money.
Since the beginning, the organization has been working on the development of attractive and high quality online games that have managed to capture the attention of national and international users and operators. Currently, the Spanish group is a reference in the online sector. Furthermore, its success consists of three pillars: product, constant innovation and service excellence.
But, this is just one of the actions planned by the company for this year in the campaign "Playing Together" (Playing Together) for its 20th anniversary. MGA Games promises to continue to surprise with more news in the coming months.