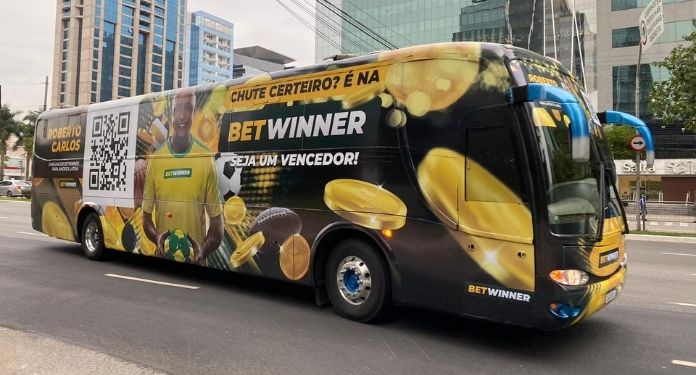 With Roberto Carlos, former left-back of the Brazilian national team, as ambassador, BetWinner started off its brand activation period on the streets of São Paulo. The action, which will last the entire month of June, has already started this Tuesday morning, the 1st, and will last until the 30th.
Three buses were fully enveloped and will run through the streets of São Paulo throughout the campaign period, which will also feature another 50 folders inside São Paulo intercity buses, which are estimated to impact up to five million people.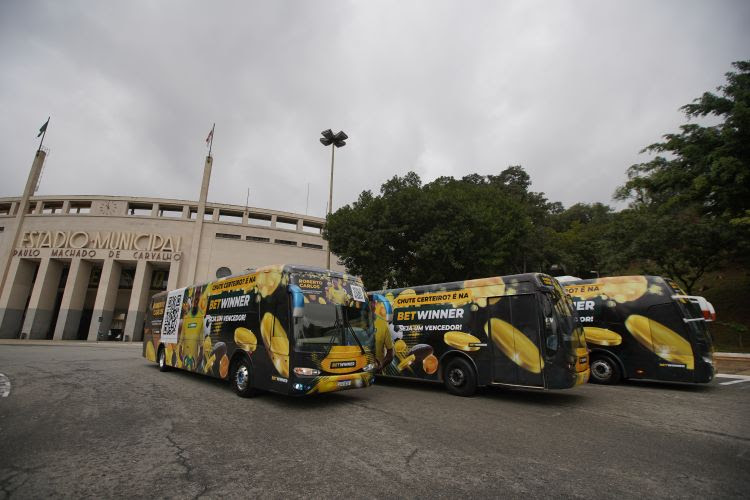 Of these five million, it is estimated that internal folders will impact around 1.125 million people, while enveloped buses in circulation will reach another 1.3 million people each, totaling 3.9 million in total.
"We are very happy to strengthen Betwinner's presence in Brazil through this expressive and moving campaign. It is an opportunity to show our ambassador, Roberto Carlos, the idol of two great fans in Brazil and mainly in São Paulo, the city we have chosen for strengthen our presence in the Brazilian market" says João Vaz, Director of Public Relations.
Both on the three enveloped buses and on the internal folders, there will be exclusive QR codes in which the interested party will be directed to the Betwinner homepage with a welcome promotion. In this QR code, the new user will get a 100% bonus on their first deposit. The limit to earn the bonus is limited to 650 reais.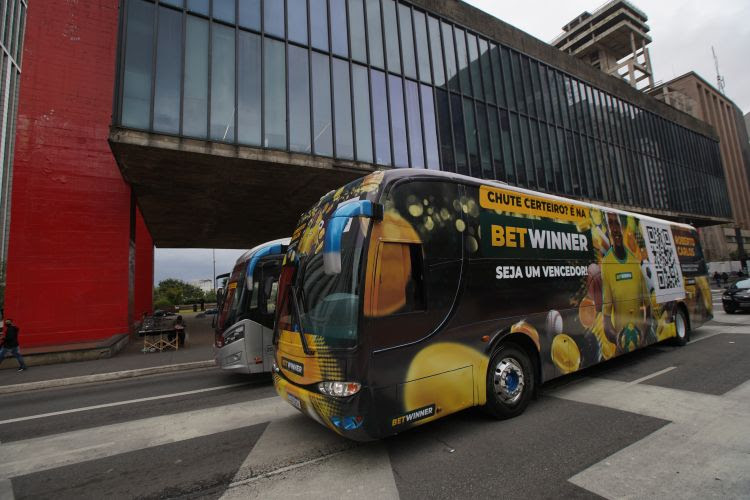 In the itinerary of the three buses are predominantly the South and West Zones of the city of São Paulo. Among addresses and neighborhoods that will be impacted by the off campaign are: Brooklin and the vicinity of Shopping Morumbi. Avenida Brigadeiro Faria Lima, JK Iguatemi, Shopping Villa Lobos, close to Parque Villa Lobos. In addition to them, the Vila Mariana region, Shopping subway Santa Cruz, Higienópolis, Metrô Ana Rosa and Paraíso station are also on the itinerary. Finally, Av. Paulista, the Parque Ibirapuera region with the Monumento das Bandeiras and Avenida Vinte e Três de Maio are also on the route defined by the brand.
About Betwinner
Founded in 2007 and operating online since 2016, Betwinner is a bookmaker with a team of highly qualified professionals. With its website available in over 50 countries, the company operates in markets in Europe, the Middle East, Asia, Africa and South America.