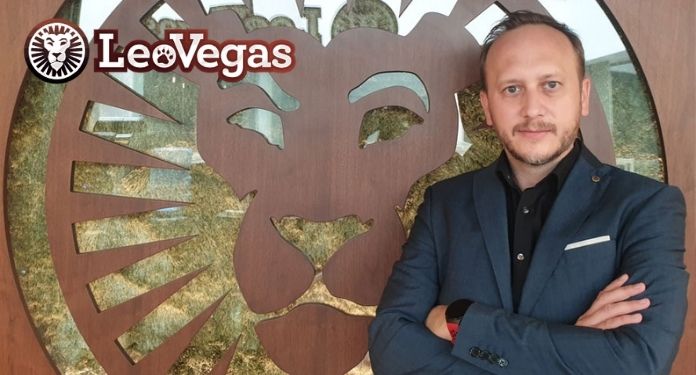 LeoVegas, the giant of sports betting and online casinos, has been adopting growth strategies in the Latin American market and is advancing more and more in that market.
It's no different in Brazil, where the company recently announced another partnership, this time with former football player, multi-champion, Léo Moura.
To explain more about this growth and future strategies, the iGaming Brazil portal spoke exclusively with Sven Kaltenegger, Group Head of Affiliates and Country Manager for EMEA/LATAM, who highlighted the importance of the region for LeoVegas, in addition to the expectation of approval regulation of sports betting in Brazil.
Kaltenegger also told how the company dealt with the challenges faced throughout 2020 as a result of the pandemic and restrictive measures around the world, as well as presented LeoVegas' plans for this year, with the gradual return to normal life.
LeoVegas is a registered organization in Malta and the group is licensed and regulated by the Malta Gaming Authority (MGA), with the corporate license number issued in August 2018.
Check out the exclusive interview with Sven Kaltenegger, from LeoVegas
iGaming Brazil: What lessons did LeoVegas learn during the pandemic period and what are the expectations for 2021?
Sven Kaltenegger: 2020 was indeed a challenging year and a year which showed us how we, as mankind, can and need to work closely together to overcome obstacles. This of course can only be achieved if we all work and support each other! For LeoVegas safety of both employees and customers was and is always the highest priority and at no point did we, as a company, take advantage of this, on the contrary giving extensive support in these difficult times. 2021 is halfway through and life is returning slowly back to normal and expectations are of course also returning back to normal both in terms of financial KPIs as well as all other related factors such as trade shows and partner engagement.
And, 2021 is halfway through and life is slowly returning to normal and expectations, of course, are also returning to normal, both in terms of financial KPIs and all other related factors like trade shows and partner engagement.
iGaming Brazil: What are the main changes experienced in this period?
Sven Kaltenegger: The main changes showed us that we can in a very short period adapt to a situation and by working closely together achieve great results. This brought us even closer together and taught us a new level of communication and caring for each other by distance.
iGaming Brazil: What are the expectations for the Brazilian market?
Sven Kaltenegger: Regulation for most Brazil has been long in discussion and we, at LeoVegas, would of course welcome Brazil being regulated in a fair manner as it is our belief to only achieve a fair and compliant approach, also with regards to player protection once regulated mechanisms are in place, which of course leads to more protection and an even playing field with regards to player acquisition.
iGaming Brazil: What are the main characteristics of Brazilian players in relation to others?
Sven Kaltenegger: Brazilian players of course tend to prefer sports betting initially as casino and live casino are still in the infant shoes but already experiencing a growth year on year. More than that, as for all players, it is important to offer a fast and safe player experience which is given by LeoVegas.
iGaming Brazil: What are the company's plans for the LATAM markets?
Sven Kaltenegger: LeoVegas closely monitors the LATAM markets and of course will engage in a potential license, where feasible. The LATAM markets still offer a great opportunity both in terms of financial and player´ s growth.
iGaming Brazil: Do you follow the regulatory process in Brazil? What would be the possible changes for LeoVegas after the betting rules in Brazil?
Sven Kaltenegger: Yes, we follow the process and would welcome regulation. The possible change could be that we would be looking at increased sports offering in the long run with potentially more financial reporting or similar in place.
About LeoVegas
Founded in 2011, LeoVegas is a mobile gaming company and provider of online casino and sports betting services such as table games, slots, progressive jackpots, video poker and live betting in various markets around the world. Its current headquarters are in Stockholm, Sweden.