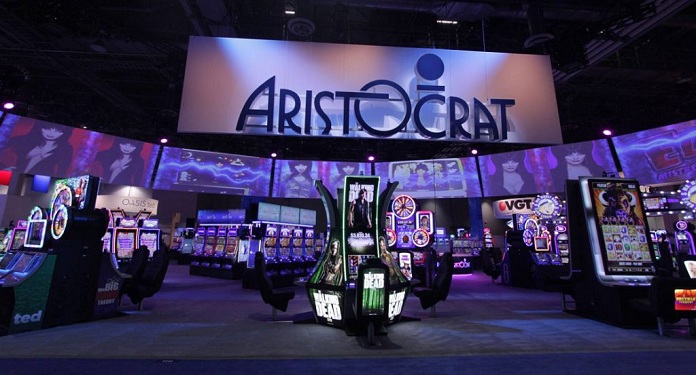 Aristocrat Leisure revealed that strong digital performance helped to stabilize revenues and generate positive gains in the first half of the 2020-2021 financial year, despite the effects of the new coronavirus pandemic.
The Sydney-based game provider reported a 1% drop in revenue within the six-month period ended March 31, 2021, just slightly below the same time in 2020, despite restrictions in many markets and currency fluctuations.
Aristocrat said revenue was 10.7% higher than in the previous period, reflecting strong operational performance in digital, in the Americas and ANZ Gaming, but partially affected by international markets remaining largely closed.
Performance of Aristocrat around the world
Aristocrat saw a 1.7% increase in revenue in Australia and New Zealand, while income in the Americas fell 11.1% and its International Class III division reported a 81.5% performance drop.
However, digital revenue grew 14.3% year-over-year, with the continued increase propelling Aristocrat Digital to become one of the top five mobile game publishers in Western markets, according to data and analytics provider App Annie. The company also placed seven games in the US top 100 in the period.
In addition, the organization stressed that its after-tax profit was broadly in line with the first half of 2019. The segment's profit – excluding any corporate level income or expenses – increased by 4% compared to the previous period.
Profit margins in ANZ and the Americas jumped from 37.5% to 40.6% and from 49.4% to 50.8%, respectively, leveraged by product performance and operating high. International Class III's margin was significantly affected by facility closures and travel restrictions due to Covid-19.
A margem digital aumentou de 28,5% para 33,7% por causa do poderoso rendimento do portfólio. A aquisição de usuários permaneceu em 28% da receita digital, mas a Aristocrat acredita que apoiará o crescimento lucrativo a longo prazo.
The company also reported that it continued to invest significantly in talent and technology to provide competitive products in a wide range of game segments and digital genres. Investment in research and development remained at 11% of revenue, while corporate costs decreased by $ 3.5 million.
Trevor Croker reveals optimism for long-term business
The effective tax rate (ETR) for the reporting period was 24.7% compared to 24.2% at the same time last year, reflecting changes in the geographic strategy of the business. Pre-tax profit increased 19.1% to $ 480.9 million with the after-tax amount rising 11.8% to $ 411.6 million.
Trevor Croker, Aristocrat's chief executive and managing director, said: "The excellent momentum we delivered this semester reflects our unwavering focus on the things we can control, which are at the heart of our growth."
He added: "Despite the uncertainties generated by COVID-19, we kept investing in the best people, talents, technology and product portfolios and made conscious decisions to accelerate the implementation of our strategy".
According to Croker, "the results reflect the growth in participation and the expansion of the margin achieved in the digital and important gaming segments until March 31, 2021. We believe that uncertain conditions will continue in the short term and we are closely monitoring the main points , including consumer sentiment and sponsorship of the gaming venue ".
Aristocrat's chief executive concluded: "However, we entered the second half of fiscal year 2021 with excellent momentum, resilience and confidence, with a strong balance sheet to continue to invest organically to increase participation and accelerate growth through mergers. and acquisitions, according to our strict criteria ".