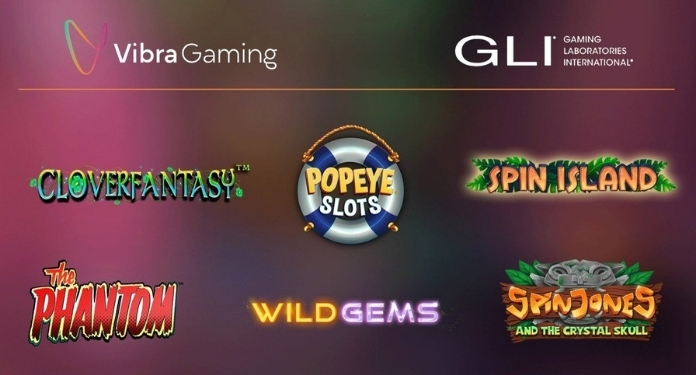 "This is a very important achievement for the company, as it shows that the product catalog is in accordance with the highest international standards", highlighted by Vibra Gaming, explaining that "the approval was obtained in a first stage of The Phantom games and Spin Island, to which are added Popeye, Spin Jones, Wild Gems and Clover Fantasy, currently in the process of being tested ".
Once approved by GLI (Gaming Laboratories International), games can be distributed by operators that require this type of certification, such as online casinos that operate under the jurisdiction of the Lottery of Buenos Aires (LOTBA), and that place as a condition to have this accreditation.
As for certified titles, they are: Spin Island, an original game set on a paradise island full of prizes, and The Phantom, a game developed by Vibra based on the license of an American comic book cult, a precursor to superhero adventures.
The remaining four games that are currently in the process of being approved are Popeye Slots, based on the famous and captivating sailor, who also marked the company for being his first license; Spin Jones and The Crystal Skull, an adventurous proposal about ruins and lost treasures; Wild Gems, inspired by the world of precious stones such as sapphires, emeralds and diamonds; and finally Clover Fantasy, focused on the luck of Irish elves, treasures, rainbows, shamrocks and more.
A big step
Ramiro Atucha, CEO of Vibra Gaming, explained: "This is a very important step that we were waiting to take, and it is a fundamental part of this path that we started last year: launching Vibra on the market, consolidating our products through their certification. and then expanding into the region and beyond. "
As for the importance they attach to this type of approval, Atucha added: "It is fundamental in many ways. The certification of our RNG (Random Number Generator), also by GLI, validated our library engine. This opened the doors for us become the first Argentine content provider registered with LOTBA. And now we have the first approved games. We always believe in our way of doing things, but we are proud to see it reflected in the integrity of our products and in the confirmation by one of the most important entities. prestigious in the sector ".
About Vibra Gaming
Vibra Gaming is an Argentine company that develops games and platforms formed by professionals with more than a decade of experience in the sector.
The company focuses mainly on the Latin American market and develops high quality games, both with original content and licenses of famous characters like the aforementioned Popeye the Sailor or The Phantom.