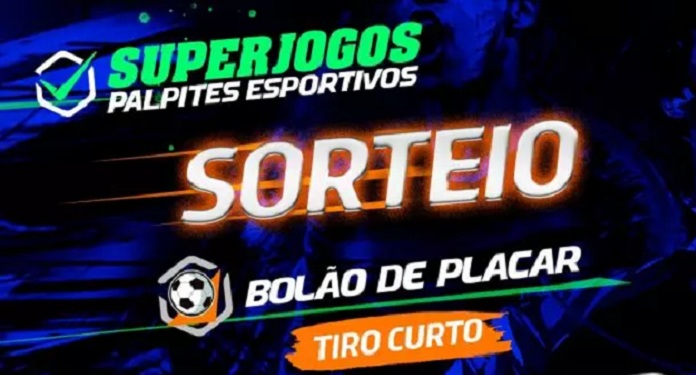 Sports aficionados should not miss this novelty: the Superjogos Palpites Esportivos. After all, SuperPoker and H2 are presenting a platform where anyone who is passionate about football can get involved walks more with the sport.
The idea is to change the way the fan relates to the club of the heart or to his opponent. At Superjogos Palpites Esportivos, the fan will not only follow the matches, but will also have the opportunity to win some money.
The interested party can participate in the specific Pools for one-day games. This modality is called "Tiro Curto", since the person will give his pitacos on the day and on the same day, he will discover the result. Or you can even guess at each round of the most relevant championships, such as Brasileirão, Libertadores, South American, Spanish Championship, Paulistão, etc.
Superjogos Palpites Esportivos bet on a new game in the country, the "Survivor"
Superjogos Palpites Esportivos also has a game still little known in the country: the Survivor. The game starts in the first round of the Brasileirão, for example. The player selects a team that he thinks will win that round. If the chosen team wins, the person advances to the next round. In the event of a tie or defeat, the player is eliminated.
And this system continues until only one remains, the "Survivor". It's just not that simple. This is because the participant will be able to select each team only once. Therefore, it is necessary to develop strategies to continue in the dispute.
And it could not be missing the most popular fantasy game in Brazil, Cartola. Until the 18th of May, the pre-launch will take place. The person who signs up will be competing for daily draws for entries to the first Draws.
However, the entry needs to be used for the specific "Bolão Tiro Curto", not being able to withdraw. Now, just register on the Superjogos Sports Guess platform and get ready for the dispute!