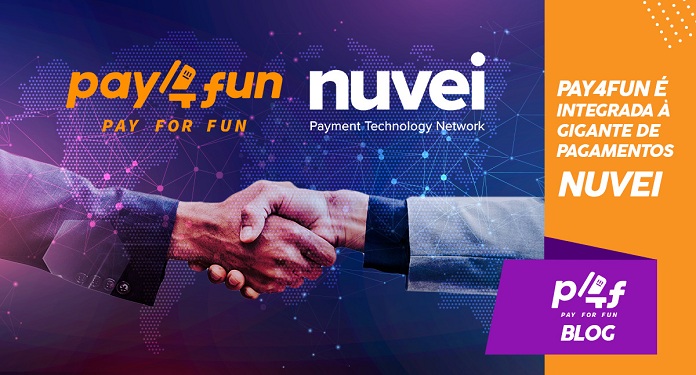 Pay4Fun integrated with one of the most relevant players in the payment segment in the world, Nuvei. Nuvei is among the leading electronic payment processing companies today.
More than just technology, the organization provides its partners with an orginally strategic solution. For this reason, Nuvei aims to increase the payment options of its members globally.
Pay4Fun now joins this team. In 2019, the company bought another payment giant, Safe Charge, officially promoting the merger of the two brands last year.
Today, Nuvei provides in-store, omnichannel, mobile and online payment solutions. "The partnership with Nuvei is very important for Pay4Fun, because it expands the possibilities of our company's operations in new markets, also bringing more benefits to our partners and customers", said Leonardo Baptista, the company's CEO.
Pay4Fun currently has more than 150 partnerships signed
This year, Pay4Fun reached the mark of 151 integrated commercial partners. The list includes sports entertainment giants like LeoVegas, Betway, Betfair, Pokerstars, Pinnacle, among others. In addition, Fintech's growth goals are in full swing.
The company also announced the launch of numerous products for the national market such as Pay4Fun Store and Pay4Fun Card Mastercard. In order to facilitate customers' financial operations, the company is already offering the Pay4Fun App and promotes both withdrawal and deposit transactions through PIX (the new Central Bank instant payment system).
Through the association with Nuvei, the entire operation of the company tends to be optimized, providing even more speed and security for its customers and partners from now on.