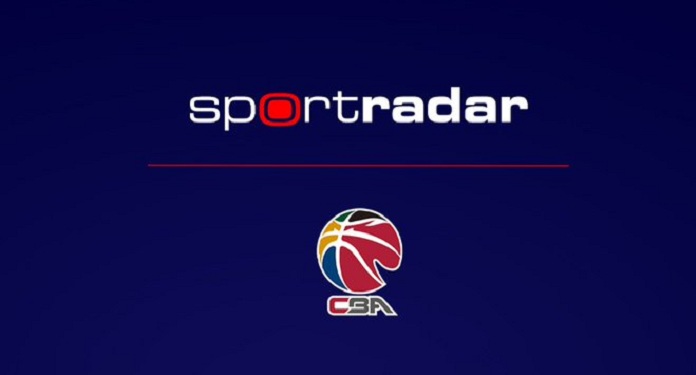 Data provider Sportradar has expanded its operations in China by closing a partnership with the Chinese Basketball Association (CBA). From now on, the provider will collect match data for the regular season and the "Game of the Stars" from the CBA League.
These statistics will be passed on to media and streaming platforms outside of China, allowing basketball league enthusiasts to have access to extensive coverage and live video material.
"Chinese basketball has been a traditional force in the international arena and we are excited to be part of expanding CBA's reach to markets around the world," said Steve Byrd, head of global strategic partnerships at Sportradar.
Byrd added: "Our experience and data-driven approach sets us apart in meeting goals that leagues like the CBA want, and we are excited to partner with these sports organizations."
https://twitter.com/Sportradar/status/1375009569043324930
CBA League seeks to strengthen the tournament with national and international talents
The CBA League has been looking to stimulate the development of Chinese basketball in recent times, with a view to retaining local talent and attracting stars from outside, such as some players with NBA passages: Stephon Marbury, Tracy McGrady, Gilbert Arenas, Steve Francis.
In this way, Sportradar will use its expertise in dealing with sports broadcasting and data distribution to develop a "commercial strategy" in conjunction with the CBA, in order to pass on the rights of league media globally.
"We are very pleased with the partnership with Sportradar and we believe that this partnership will provide enriching possibilities and greater visibility for the CBA League, given its extensive experience and recent history," commented a spokesman for the CBA League.
He added: "By building opportunities globally in this long-term partnership, we hope to accelerate the growth of the CBA League and reach new audiences".
Sportradar's role in the global sports scene
Outside the Chinese market, Sportradar has a strong presence on the Asian continent due to the successful distribution work of the South Korean Football Championship (K-League), in addition to the media contract signed with the National Basketball League (NBL) from Australia.
The taster also consolidated his position in the North American scene recently by acquiring Synergy Sports, a leader in the segment of data collection and video analysis for sports at university and professional level.