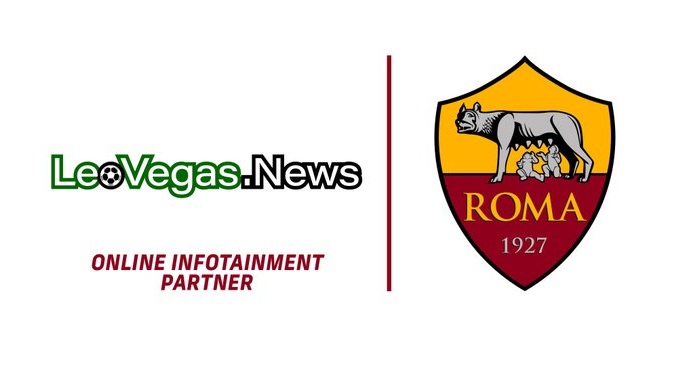 LeoVegas announced the signing of a contract with the Roma football team. Under this agreement, the betting company becomes an official partner of the Italian club's online content and entertainment.
The arrangement will run until the end of the 2021/22 season and will help LeoVegas.News to gain even more visibility, with its logo appearing at the Olympic Stadium during matches played by Roma. In addition, the contract provides for the use of digital materials produced by AS Roma.
"LeoVegas.News was created with the aim of offering football fans exclusive and fun content," said LeoVegas.News marketing director, Adele Incerti.
He added: "We are proud of this new partnership with AS Roma, not only because it gives us the opportunity to increase the quality of our offer, but also because it allows us to work alongside one of the greatest teams in Italian football and to gain even more the confidence of our public. Positioning ourselves as an entertainment and information service that stands out for the quality of its content ".
https://twitter.com/OfficialASRoma/status/1371418254858711049
LeoVegas platform will offer exclusive content to fans of the Italian club
The partnership will allow the club to enjoy ample space on the LeoVegas platform, which will become the ideal place for Roma fans to find news, curiosities and predictions about the team, but also to check out the highlights of the Italian Championship and official statements. of players and the coaching staff.
AS Roma's commercial director, Giorgio Brambilla, commented: "It is a great pleasure to welcome LeoVegas.News to our team of partners. The club is always looking for new opportunities, both to distribute its content to a wider audience, and to offer fans new avenues of entertainment ".
Brambilla also stressed that "this partnership with LeoVegas fulfills both objectives, allowing us to work closely with a brand so focused on the passion of football fans".