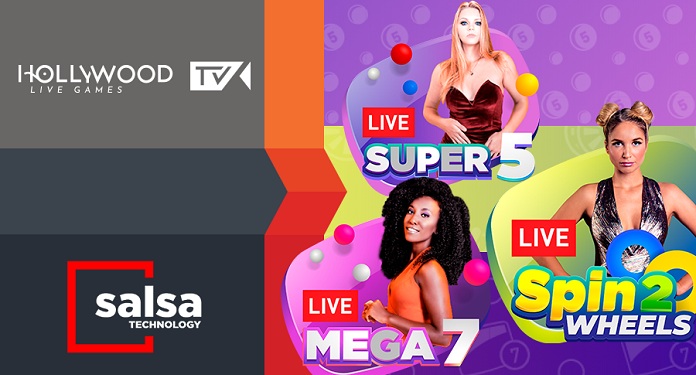 Salsa Technology signed an agreement to integrate HollywoodTV's broad portfolio of live games into its Game Aggregation Platform (GAP).
Malta-based HollywoodTV is gaining more and more relevance due to its fully compatible portfolio of live games involving players from around the world through an exciting experience.
As part of this business, Salsa Technology players will be able to enjoy classic live titles like Keno, Mega 7 and Spin2Wheels. HollywoodTV broadcasts every day from its own network of studios and creates an immersive TV experience using the latest technology and delivering high quality results.
Salsa Technology COO Alberto Alfieri said: "HollywoodTV has curated an outstanding live casino offering and the games will be a welcome addition to our GAP as we further complement our offering".
The director of Sales for HollywoodTV, André Meusburger, highlighted: "Salsa Technology's strong position in the Latin American market guarantees that our live games will have the exposure they deserve and we are sure they will be a great success".
This agreement is part of the solution that the live gaming company offers along with Spinmatic's premium video slots and GoldenRace's leading virtual sports.
About Salsa Technology
Salsa Technology is an iGaming platform that serves online and land-based operators that are starting their operations and are already properly established. Its leading game aggregation platform (GAP) is available in Latin America and increasingly active in the rest of the planet.
The company started out in the development of video bingo games and is still known for creating the most innovative titles on the market. Video bingo is a hybrid between bingo and slot games.
The group is one of the most popular technology developers in the Latin American market and is growing rapidly in other markets. The platform, technology and the entire game portfolio are laboratory certified for Colombia, Mexico, Asia and Europe.