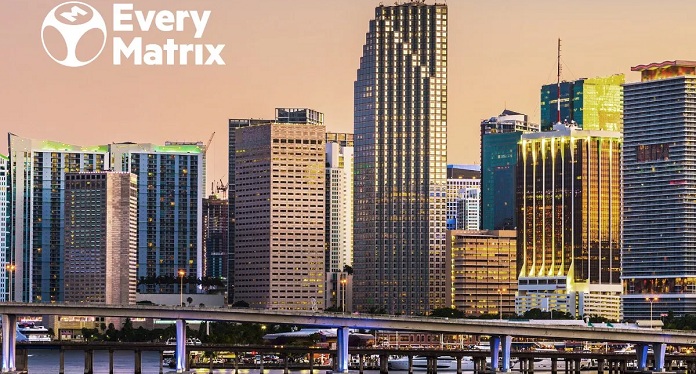 A technology supplier, EveryMatrix has just announced the opening of its commercial headquarters in Miami, Florida. Led by executive Erik Nyman, the president of EveryMatrix in the Americas, the new office seeks to expand the company's global presence in the US and Latin America.
Located in downtown Miami, close to the main points of business and leisure, the new headquarters was opened to coordinate the company's activities in the United States and LatAm in order to establish the organization as a reliable supplier for the entire region.
"Entering the US market is one of our main goals this year and having our feet on the ground is essential. I am sure that Erik will fulfill EveryMatrix's ambitions and lead this expansion process with great dedication. I look forward to bringing brilliant people on board in our Miami office and I wish Erik and his team good luck, "said Ebbe Groes, CEO of EveryMatrix.
Erik Nyman, president of EveryMatrix for the Americas, also spoke: "The opening of the EveryMatrix office in Miami marks a new era in the company's success story. We have the most complete offer in the industry, from microservices to a platform completely ready for use in sports, casino and more ".
Nyman added: "The strength of the product and long-term planning give me confidence that we will break new ground in the Americas. We are building our team in Miami and look forward to further interacting with customers. We will announce several market entries in the coming months ".
About EveryMatrix
In November 2020, EveryMatrix applied for a license for the company's iGaming integration platform, CasinoEngine, with the New Jersey Gaming Application Division.
Erik Nyman joined the group's leadership team in August of the same year and has the role of leading the consolidation of the company in the North American market.
With more than 10 years of experience in iGaming, Nyman will oversee the team's commercial activity, recruit new talent and begin the process of acquiring new customers in the United States.
Established in 2008, EveryMatrix is ​​a B2B technology provider for the global industry. The company employs more than 530 employees in nine countries: Malta, Romania, Ukraine, Spain, Armenia, Norway, China, Thailand and now also in the United States.