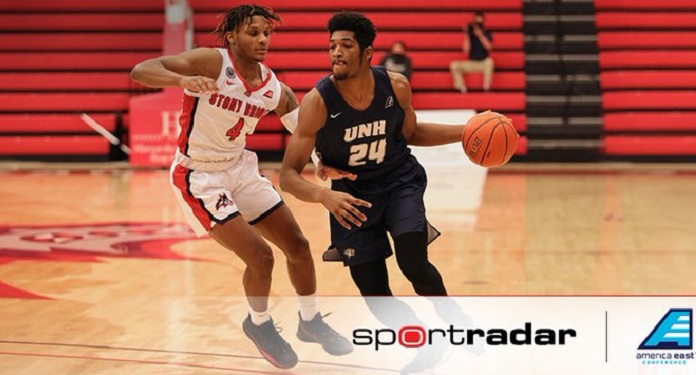 Sportradar's integrity service announced an agreement with the America East Conference, a Division I university athletics league of the National Collegiate Athletic Association (NCAA).
The intention is to create an awareness project aimed at student-athletes regarding the integrity of the sport, the bets and the risks of combining results.
From there, Sportradar will develop educational content to deliver to students in the coming months. The integrity service team and specialists in university sports, in addition to educators, will create material that will focus on a vast experience of combating addictions to results and problems with the game.
https://twitter.com/Sportradar/status/1357320607256481793
Project aims to make student-athletes aware of the integrity of sport
The subjects covered in the project will involve better ways to recognize and report integrity issues, betting regulations and match fixing, responsible gambling, irregular use of insider information, match analysis of match results and much more.
In addition, Sportradar is supporting the America East Conference to implement operational processes to control the receipt, review and investigation of any integrity issues that may arise in the future.
Amy Huchthausen, representative of the America East Conference, stated: "As regulated betting expands in the United States, America East recognizes the risks that this can pose to the student-athlete's well-being and the integrity of our competitions, and we wanted to work with experts to help protect our athletes and competitions ".
Andy Cunningham, Head of Integrity Services in the United States, said: "Sportradar is proud to play a key role in efforts to protect the integrity of US college sports. We are honored that the America East Conference has placed its trust in our company ".
Created in the late 1979s, the America East Conference supports 18 modalities in the men's and women's suits, such as basketball, baseball, lacrosse, cross country, athletics, soccer, swimming, grass hockey, softball and volleyball.
About Sportradar's integrity service
Originally known for its betting monitoring services and Fraud Detection System (FDS), the company expanded its operations to include integrity work from 2013.
Since then, its awareness and prevention team has sought to educate audiences in more than 25 countries and 17 sports in 13 different languages. In all, Sportradar reached more than 35,000 sportsmen, coaches and professionals at all levels of the sports segment.