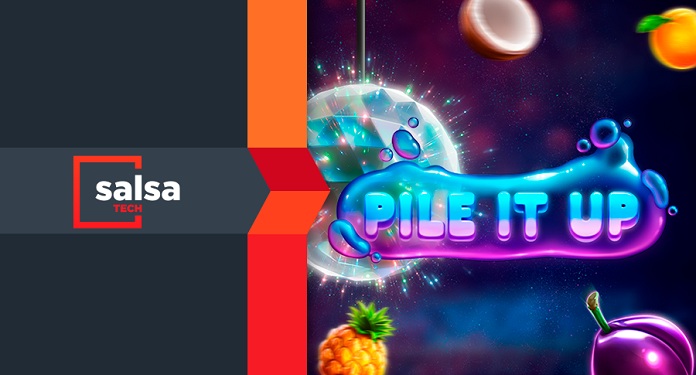 Salsa Technology launched its first fruit-themed slot, 'Pile it Up'. In this elegant and colorful online slot, prizes are awarded based on the different fruit symbols.
As soon as a spin reaches two or more matching fruits, a pile begins to form and remains on the reels for further spin. Rewards are paid out as the stack increases to four or more symbols and the total depends on the amount and value of the symbol.
To increase the excitement during the game, there is the 'Fruit Changer', which is triggered randomly and changes the symbols of the fruits to generate combinations in order to increase the probability of victory.
The Pile it Up differs because the multiplier symbol is always present on the first reel and changes both its position and its value after each round.
Salsa Technology CEO Peter Nolte commented: "Pile it Up takes the fruit themed slot game to a whole new level of excitement and fun. Salsa's first slot game adventure offers a title that differs from existing content, thanks to the unique gameplay, design and mathematical model ".
About Salsa Technology
Salsa Technology is an iGaming platform that serves new and established online and land-based operators. The leading game aggregation platform (GAP) is available in Latin America and is increasingly consolidating in other parts of the world.
The company started in the development of Video Bingo games and is also recognized for creating the most innovative titles on the market. Video Bingo is a hybrid between bingo and slot games.
In addition, the company is one of the most popular technology developers in the Latin American market, but it is growing rapidly in other markets.
Recalling that Salsa's platform, technology and all games portfolio are certified for Colombia, Mexico, Asia and Europe.