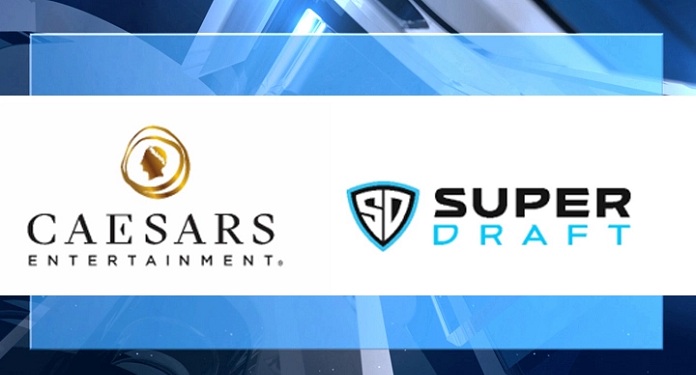 Caesars Entertainment announced a strategic investment in the fantasy sports platform, SuperDraft. The deal will strengthen the company's mobile gaming and sports network by incorporating a Fantasy Football platform.
According to the statement, Caesars initially takes a minority shareholding position, with the possibility of increasing its stake by up to 100% at pre-determined levels over time.
Caesars Entertainment CEO Tom Reeg said, "The addition of a daily fantasy sports offering fits perfectly with our strategic vision for mobile and online sports."
The executive believes that SuperDraft's operating style will help strengthen Caesars Entertainment's position in sports games. Thus, SuperDraft will become one of the company's online brands, such as World Series of Poker and Caesars Online Casino.
The platform will also be able to adopt Caesars' single wallet solution and its rewards program. In addition, SuperDraft operates in 35 states, offering seven professional sports. The platform uses Multiplier mode, a differentiator from traditional fantasy sports leagues.
SuperDraft CEO Steve Wang said, "We are excited to be part of Caesars' powerful gaming network. SuperDraft is now well positioned to accelerate its growth with financial power and at the same time expand its consumer appeal."
SuperDraft's CTO, Nate Hunter, added that this deal will allow SuperDraft to adapt to the market faster than institutional fantasy providers. Hunter called Caesar a "strong strategic partner".
To celebrate this memorable association, the platform announced the launch of its first $ 1 million tournament for February 7th.
About Caesars Entertainment
Caesars Entertainment is a group from the United States that manages about 50 hotels and casinos, covering some of the main establishments in the city of Las Vegas. The company's headquarters are located in Paradise, Nevada.