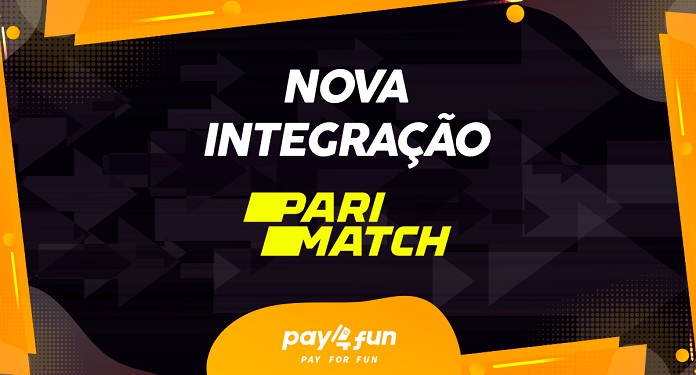 Pay4Fun announced on its channel the integration with PariMatch, another giant that has just landed in Brazil.
Founded in 1994 in Eastern Europe, the company arrives with a platform full of good opportunities, in addition to special bonuses for new users. Recalling that PariMatch is part of the PMSport NV group.
In addition, the company provides a wide range of sports, such as football, tennis, basketball, volleyball, ice hockey, among others.
And, the brand is expanding the space for electronic sports, which can already be considered as the second vertical with more betting options, surpassed only by football.
Regarding the most popular sport in the national territory, the company has several events that take place worldwide. In Brazil, the platform offers all the series of the Brasileirão and the Copa do Brasil, in addition to numerous States.
To give even more excitement to football fans, PariMatch offers very diverse markets, with simple options such as betting on the winning team or double possibilities, in addition to alternatives for more experienced players, such as Asian and European hadicap.
Live betting on the PariMatch platform
PariMatch provides live bets, with odds that are updated according to what happens in the respective sporting event. Therefore, the platform also has a streaming tool, allowing the player to check everything in real time.
The company also has a differentiated bonus for new players: 100% of the amount of the first deposit, with a thousand reais as a limit. In addition to this welcome offer, the brand operates with special promotions that change according to the week's schedule.
At the moment, the offer is Cashback for Betgames. The bettor can receive 20% of the amounts that are eventually spent on weekends. That is, the user makes his / her guesses in the session normally and, in the event of a loss, receives 20% as a refund.
Pay4Fun promises news in 2021
2020 was a very challenging year for everyone, but Pay4Fun managed to achieve many goals, as well as expressive growth in the market.
The company presented several new features, such as Pay4Fun Store, Pay4Fun Card, Pay4Fun App, Pay4Fun's PIX, in addition to forming numerous partnerships. The user base has also grown considerably in recent months.
In this new year, Pay4Fun continues to prepare news for its customers and partners.