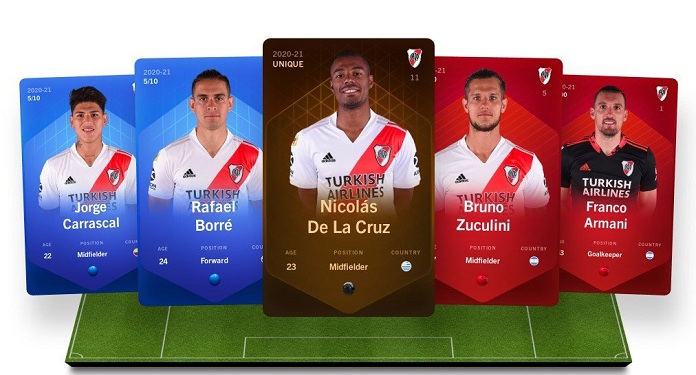 Argentina's traditional football club, River Plate has joined Sorare's Global Fantasy Soccer. From now on, fantasy collectors can buy, sell and play with the digital cards of all athletes on the team.
Since the launch of the beta version of the platform in December 2019, Sorare has grown 32% per month, on average, in Spain. And, it already has 70,000 users worldwide.
Sorare CEO Nicolas Julia commented, "Millennials are stopping sports on television in formats that don't appeal to them. In an economy where public attention is the most important currency, games are becoming a new way for football teams to reach these target groups. "
River Plate wants to increase global visibility
River Plate's head of International Development, Juan Cascio, also commented on the agreement: "We are always looking forward to offering our fans new experiences. Sorare will allow us to reach new youth communities, especially in Asia and America. We are proud of this new collaboration ".
The agreement is also part of the international expansion strategy of the River brand and implies a new source of revenue for the South American club.
The understanding is that the fantasy collector buys digital cards for the same reasons that fans used to buy stickers for paper albums a few years ago: status, identification and to be part of a community.
In this way, River Plate fans around the world can now have fun with their favorite football players using the cards on their own fantasy team.
In addition, the card's score will depend on the player's actual performance on the field and will be updated according to the matches and competitions in which he participates.
A few weeks ago, the unique card of the French football player of PSG, Mbappé was sold for 55 thousand euros.