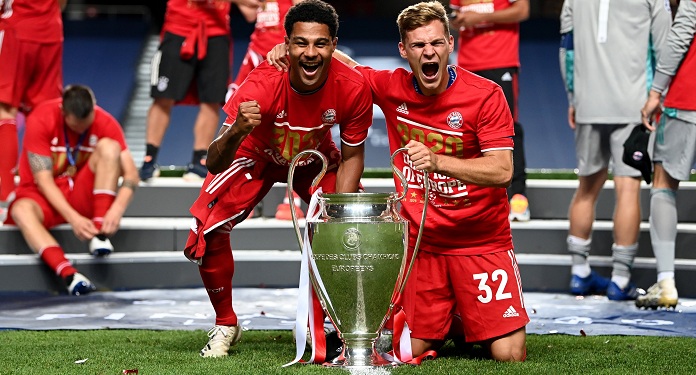 The Team Marketing agency will have the mission of organizing the bidding process for the broadcasting rights of the main European football competitions in Brazil.
The deadline set for the first round of negotiations for tournaments promoted by UEFA will be until the first half of February.
The winning company will acquire multi-format rights in a three-season contract between 2021/22 and 2023/24. The agreement will cover the rights to broadcast the Champions League, the Europa League and the new Europa Conference League, involving third-tier clubs from the Old Continent.
Team Marketing will lead a very competitive process
Nowadays, the rights of the Champions League are with Facebook and the Turner group. In partnership, companies display all matches, create sports content and also share costs equally.
Apparently, the two companies should participate again in the bidding process for the rights due to the high audience ratings obtained both on the social network and on pay TV. However, TV Globo and broadcaster SBT should also be part of the competition.
Another channel that tends to invest heavily in the dispute is the Disney group (involving the channels ESPN and Fox Sports), which has the rights of the Europa League to be shown on Brazilian television between 2018/2019 until 2020/2021.
Team Marketing has been heavily engaged by UEFA to hold similar events over the past year, however, most of the actions have been geared towards European markets.
Brasileirão broadcast rights
Last year, the Brazilian Football Confederation (CBF) preferred to rely on Stats Perform as the exclusive provider of broadcasting rights for the betting websites for both the Brazilian Serie A and Serie B games, the two main football competitions in the parents.
While Global Sports Rights Management (GSRM) was chosen to sell the rights to the two championships to overseas channels.