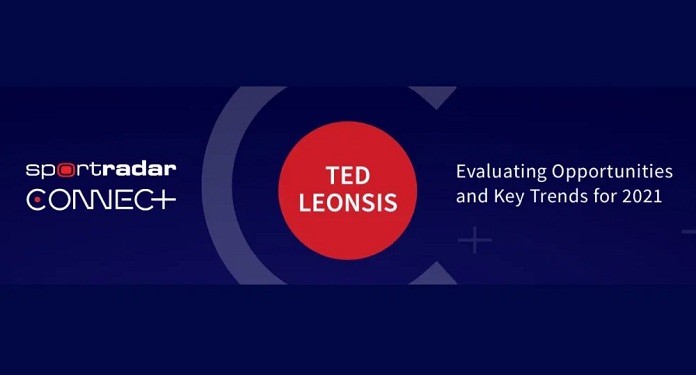 Sportradar, the provider of sports betting and entertainment services, announced the launch of Sportradar Connect, its new series of internally curated events that will provide exclusive insights and insights into the sports business, technology and innovation.
Sportradar Connect will feature conversations with personalities and industry executives from around the world invited by the company, featuring sessions designed for specific groups of customers and partners throughout 2021.
The first action will be a digital event on February 23, 2021, with Ted Leonsis, the founder, president, principal partner and CEO of Monumental Sports & Entertainment in Washington DC.
As such, Sportradar Global CEO Carsten Koerl will introduce Leonsis, and the event will be moderated by Sportico business reporter Eben Novy-Williams.
Leonsis will discuss the impact the pandemic has had on the sports industry, sharing his views on trends and how companies in the industry are using technology and fan experiences to drive their recovery and growth in the short and long term.
Topics for the first Sportradar Connect event
Sportradar's first initiative should address the following issues:
The road to recovery – there are challenges ahead in 2021, but the accelerated adoption of diverse fan experiences in streaming / OTT, sports betting and eSports offers good reason for optimism.
Involving Generation Z – their digital consumption and entertainment habits create unique opportunities for the development of the next generation of sports fans.
Fan Experience – As sports and technology continue to converge, fans today enjoy more content and access to players, more visually engaging data and analysis and news about athletes and sports they love – which provides sports companies with multiple possibilities for employ creativity and innovation.
Esports – the pandemic has accelerated the growth of esports and now professional sports leagues, clubs and players are using it to connect with younger fans, creating great business opportunities.
"At Sportradar, we define the segment's agenda, continually expanding the limits of the work we do. Sportradar Connect is an opportunity to highlight key technology and innovation trends for partners and the industry in general, while stimulating conversation and debate, "said Koerl.
Therefore, the company plans to launch several events (first digitally due to current restrictions and, later, in person) in 2021. Participation will be invite-only, but registration can be done here.