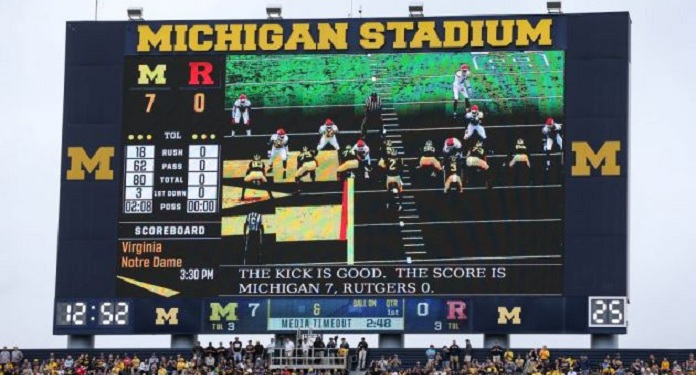 Sports data and technology company Genius Sports Group (GSG) has increased its presence in the United States by reaching an agreement to acquire Sportzcast, a manufacturer of data distribution systems for sports scores.
The financial terms of the deal have not been released, but the deal will make the London-based GSG take control of Sportzcast's 'Scorebots' system.
This system connects directly to the scoreboard at the sporting event location to provide real-time game data for use in production, broadcast and sports betting platforms.
The model, compatible with more than 194 scoring systems, is used in more than 6,000 sports facilities worldwide, including National Basketball Association (NBA) arenas, while the technology is also used by more than 50 streaming services live sports.
The deal marks the first acquisition of Genius Sports in the United States since it announced plans in October to list on the New York Stock Exchange after agreeing a merger with the company dMY Technology Group II.
Sportzcast President Michael Connell described Genius Sports as "the ideal partner" to "accelerate our innovation" and "boost" growth worldwide.
Genius Sports celebrated the completion of the deal
Genius Sports, in a statement, said that the purchase of Sportzcast will give you access to "sporting data of the highest quality", allowing it to boost its media and streaming business to improve its core data products.
Mark Locke, co-founder of Genius Sports, has officially commented on the deal. "The arrival of Sportzcast expands the offer and relevance of official Genius data in the United States and worldwide, making us even more attractive for partnerships with sports leagues and federations. This acquisition is another milestone in the rapid and continuous growth of our group ".