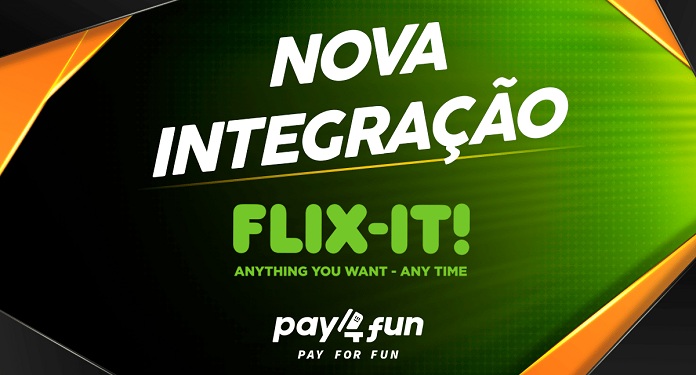 For Pay4Fun customers who are always looking for new forms of entertainment, the company has something new. This is Flixit, which is reaching the national market and has already sealed an agreement with Pay4Fun.
The platform has a lottery-like game, providing many possibilities for victory. Therefore, the customer will be able to use his digital wallet to make his deposits at Flixit.
How Flixit works
With the new Pay4Fun partnership, the user will be able to select numbers from 0 to 200. In addition, it is possible to choose the desired prize, while the bet corresponds to the prize.
In addition, Flixit randomly draws a main winning number, and at least 20 secondary numbers ranging from 0 to 200. The aim of the game is to guess the main number, or to hit one or two of the secondary numbers.
If the number chosen by the player is the number drawn as the main, he will receive the prize he selected when playing. If any number chosen is drawn among the side, the user will receive twice his bet for every ten correct.
Regarding odds, the game provides a probability of winning any prize of 1 in 9.57 or more. Flixit presents itself to the national scene as an innovative product and an option for more fun online.
User can use PIX by Pay4Fun
In order to make deposits at Flixit or at one of the more than 100 Pay4Fun partners, the customer can now use PIX, the Central Bank's new instant payment system that went into full operation in the country on November 16th.
With all the security of the platform, PIX transactions still have other checks like encryption and authentication. According to the Central Bank, the new system has the same security mechanisms that the National Financial System adopts for TEDs and DOCs.
In addition, operations with the PIX occur in less than 10 seconds and can be done 24 hours a day, including on weekends and holidays.