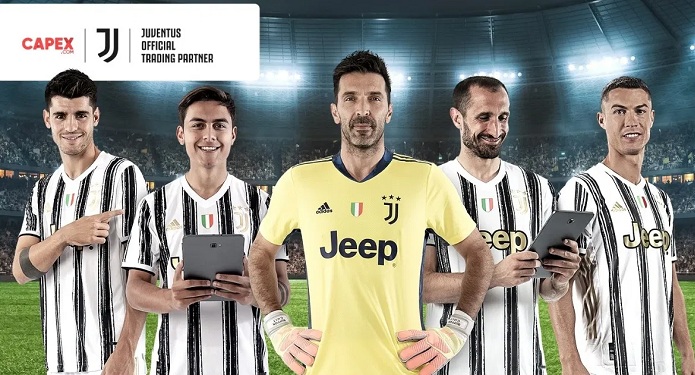 CAPEX, a global leader in the trading sector, announced that it has signed a sponsorship contract with Juventus, the Italian football club. According to the contract, the company became an online partner of the sports team.
The deal with Juventus is based on the company's success story in international markets. Since its creation, CAPEX has continuously expanded its presence with its award-winning trading platforms, with a focus on encouraging trading through the provision of interactive online tools.
Throughout the relationship with Juventus, CAPEX will use its extensive list of rights, including VIP hospitality and official club products, to engage fans in order to bring them closer to the club.
Commenting on the announcement, Octavian Patrascu, the CEO of the group that owns CAPEX, said: "We are proud to announce the partnership with the world-renowned Juventus, one of the most revered football clubs in the history of world sport."
Patrascu also commented that "as we continue to expand globally, CAPEX is also committed to strengthening its presence in the markets in which it already operates. Our performance in the mecca draws many parallels with sports, and we will ensure that these common values ​​are rooted in our newly announced partnership with Juventus ".
Fans of the Italian club who are interested in the new partner can access a special platform to learn more details and the next news of the agreement.
About CAPEX
CAPEX is a global brand founded in 2016 with the aim of making online commerce more accessible to players worldwide.
The company seeks to combine technology with a customer-focused approach and to develop a unique trading experience.
"We think that in football and business, success comes when preparation finds the opportunity and when you have the right team to score goals together," describes the company.