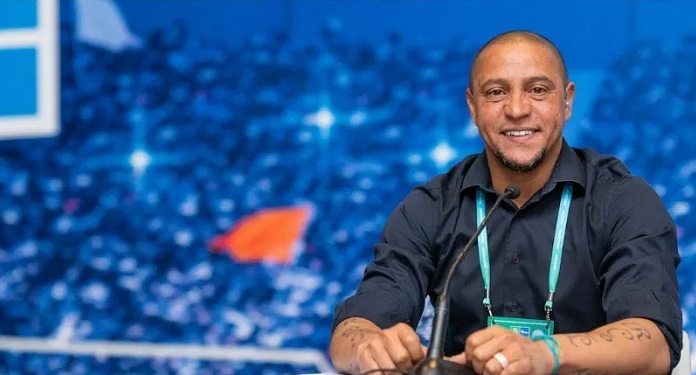 Former soccer player and world champion with the Brazilian national team, Roberto Carlos is currently the Global Ambassador of Gazprom Internacional's Children's Social Program, 'Futebol pela Amizade'.
And recently, he launched the 'I Love Football' contest, passing the baton to also former player Alexei Smertin and Ananya Kamboj, a young participant in the project.
"We all love football. But why? For me, it's a great way to bring people together and show that we are all the same. What about you? ", Wrote the Brazilian player on his social networks.
The essence of the new competition is that participants share stories explaining why they love football, in addition to uploading photos or videos on Instagram, Facebook, Twitter using the hashtag # ContestF4F. Participants are also encouraged to tag their friends in social media publications.
Whoever shares the most interesting stories according to Roberto Carlos will receive T-shirts autographed by the Brazilian ace, the board game Animalues ​​and the international symbol of the project – the Friendship Bracelet.
The eighth season of the Gazprom International Children's Social Program has become atypical for both the organizers and the participants. The main events are being held online, but in this format the organizers have found a way to stay active and develop new actions.
This year, 'Football for Friendship' is bringing together an even greater number of participants. In addition, new activities were created to allow more children to express themselves, discover their interest in the project and until some of them have their dreams come true.
The contest was launched by Roberto Carlos last Tuesday, 17th, and will end on November 30th.
About Roberto Carlos
Roberto Carlos da Silva Rocha, popularly known as Roberto Carlos, is a coach and former football player. He gained international fame by playing as a left-back in giant clubs in Brazil and Europe, winning the 2002 World Cup.
In addition, Roberto Carlos was appointed as one of the best of his generation in his role. He ended his retirement from lawns in 2015.