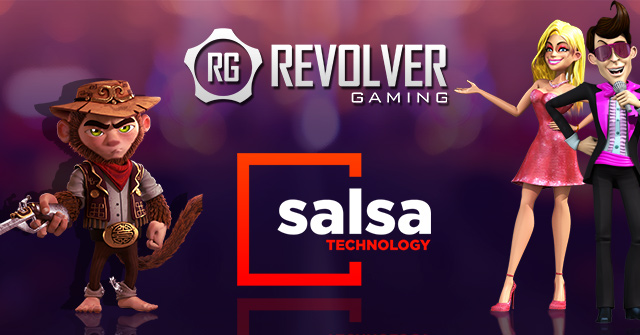 Revolver Gaming and Salsa Technology announced an integration agreement. The partnership will allow Revolver to offer its games on the Salsa Game Aggregation Platform (GAP), while Salsa will make its titles available on the new partnership platform.
The result of this association tends to be the two studios expanding their reach to new markets, while providing customers with new engaging games.
"Salsa Technology has a strong presence in the growing Latin American market. The deal will help us gain a strong foothold in a region that will embrace online gaming more in the years to come," said Revolver Gaming CEO Ryan Lazarus.
He continued: "We are also happy that Salsa trusts us to help distribute their games. Our platform helps studios to send their games to quality operators with ease and we are happy to be able to help whenever possible."
Peter Nolte, CEO of Salsa Technology also spoke about the arrangement. "Our dominant position in the LatAm market offers the perfect platform for Revolver to increase its exposure in this region."
Nolte also stated that "in turn, Revolver games will be a welcome addition to our GAP and we are sure they will lead us to more success with the public".
About Salsa Technology
Salsa Technology designs its own casino games specializing in video bingo. So far, the company has released a number of titles, including Pachinko 3D, Candy Bingo 3D and the ultra scary Halloween Groove.
All games are designed in HTML5 and can be played on desktop and mobile platforms. Recalling that Salsa was previously known as Patagonia Entertainment until the company changed its brand earlier this year.
In addition, the technology company is recognized for offering iGaming solutions to new and established online and land-based operators. Its leading game aggregation platform is available in Latin America and is starting to reach other parts of the world.