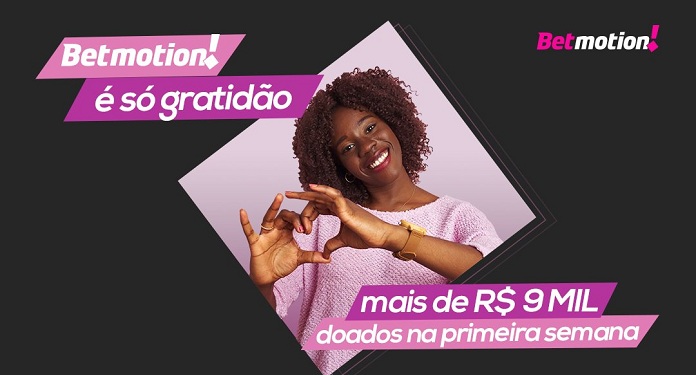 This post is also available in: Português (Portuguese (Brazil))
During this month, Betmotion is promoting awareness actions in order to collaborate with the traditional October Pink prevention campaign. The company wants to draw attention to a disease that, if diagnosed early, has a high possibility of a complete cure for the patient.
With that in mind, the company set a goal of R $ 5,000 in selected Slots bets and Solidarity Bingo games. Each week, the amount collected will be allocated to a different social project, on behalf of Betmotion customers. The Recomeçar project was the first institution supported by the company's social action.
"The amount reached in the week was almost double: R $ 9,871! Congratulations to everyone who has collaborated with the campaign so far! Wednesday 14/10 the donation was made on behalf of the Betmotion Community ", as stated in the company's official statement.
Start Over Project
Recomeçar – Association of Mastectomized Women of Brasília is a project that provides emotional, physical and aesthetic support for women who needed to remove the breast due to treatment against breast cancer. To learn more about the work done by Recomeçar, just click here.
Campaign promoted by Betmotion for October
To help with the campaign promoted by Betmotion, it is very simple. By betting on the selected games, the user will already be cooperating with the action.
To participate, simply schedule the tickets for the Bingo Mania room, from 7 pm to 8 pm in the participating slots. With money bets, the bettor will be collaborating with the selected project in the respective week.
Upon reaching the amount of R $ 50 in the games in the selected Slots, the bettor will be passing on the single amount of R $ 50 for the promotional week.
In addition, your bets on your chosen Bingo games will also count. Between 7 pm and 8 pm, all the money obtained in the Bingo Mania room will be donated to a project related to the Pink October.
This post is also available in: Português (Portuguese (Brazil))