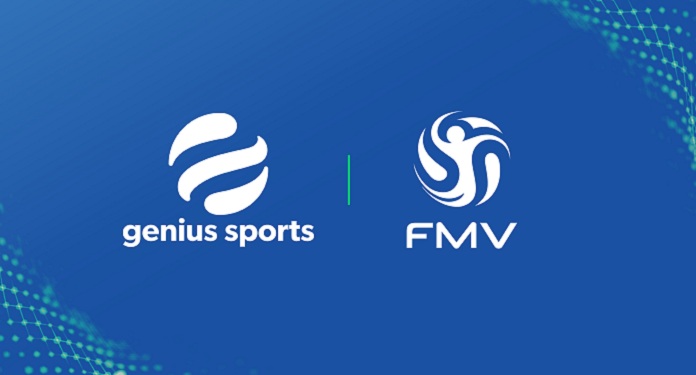 This post is also available in: Português (Portuguese (Brazil))
The Metropolitan Federation of Volleyball (FMV), the entity responsible for the main championships of the sport in Argentina, opted for Genius Sports for the development of a platform for live transmissions and data provision.
The deal is historic, because this will be the first time that male and female tournaments will be shown live to fans of the sport around the world thanks to Genius Sports' AI (Artificial Intelligence) program. Since GeniusLive eliminates expenses related to hardware, production and camera equipment.
Genius Sports will assist in the entity's modernization process
In order to accelerate the Argentine entity's digital transformation process, Genius Sport will provide competition management solutions, live scoring, analysis and scouting for volleyball worldwide.
In addition, a system called "VideoCheck", which features state-of-the-art technology and up to 23 high-speed cameras, will help to improve the level of federation arbitration by mapping major faults during games, covering service line errors and touches on the network.
Juan Sardo, president of FMV, declared: "this is a partnership that elevates the tournaments of the Metropolitan Volleyball Federation and positions it as a leading institution in the organization of sporting events".
Roman Ariel Lopez, secretary of FMV, also stated that "without a doubt, this partnership we made with Genius Sports means a before and an after for an institution that was created almost 90 years ago. It is an initiative to improve the future of our competitions ".
Fernando Martinez, head of sales for Latin America at Genius Sports, also commented on the commercial agreement with the Argentine sports organization. "Against the obvious challenges of 2020, sports are looking to maximize the value of their videos and live data by reconnecting with their fans and generating new revenue."
He added: "We are excited to sign a long-term collaboration with FMV, driving its digital transformation through several new solutions and expanding the reach of GeniusLive in Latin America".
This post is also available in: Português (Portuguese (Brazil))