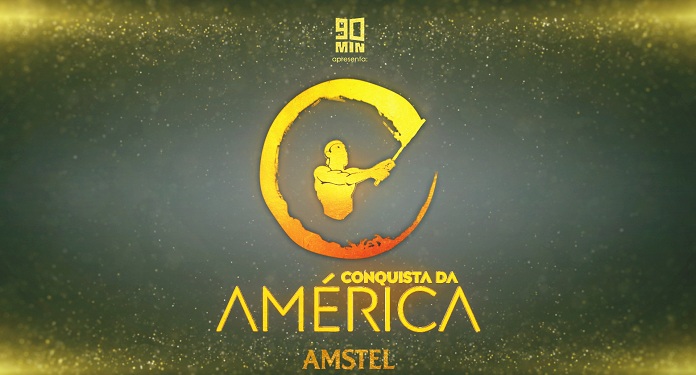 Minute Media, represented in the country by 90min Brasil and The Players 'Tribune, will carry out initiatives aimed at the Latin American public involving Libertadores. Since the company renewed an agreement with Amstel, sponsor of the tournament, and closed a partnership with Betfair, a partner of Conmebol.
Amstel is carrying out the action "Conquista da América" ​​(CDA) for the third time, while Betfair secured a project with the Minete Media group in the Latin American scenario. This year, the CDA will have a new visual identity, because Amstel will have naming rights exclusively for action that aims to exalt the fan's passion.
The intention is to reveal the reactions at home of the Captains 90min, representatives of the clubs that are in the most important competition in South America. In addition to the CDA, Amstel rescued the "Obsession of America", videos that reveal curiosities about Libertadores and other specific content for the fans in the "Alma do Jogo" project.
"We started with the idea of ​​using industry influencers in addition to our partner's production expertise and, with six hands (90min + Heineken + iProspect), we created videos that explore aspects of both the championship and football, from Amstel's point of view" , said Caroline Bassi, director of business and operations for the Heineken hub at iProspect.
Betfair Initiative for Libertadores de América
While Betfair opted for Minute Media in a regional arrangement. The brand will feature a series of materials developed by the team of the new partnership, as well as a weekly attraction called "Copeiros / Coperos". In Brazil, the presenter will be Tomer Savoia.
The idea is to receive fans and influencers to discuss the matches of all rounds. The initiative will extend until January 2021 with videos made by The Players 'Tribune, tracing some of the biggest changes in the history of South American football.
"Both projects were closed during the social isolation of COVID-19. There were many challenges, but we managed, in this turbulent period, to find solutions to connect the brands with our audience and the passion for football, "said Bruno Fernandes, commercial manager at Minute Media in Brazil.
He added: "We will have for the third year Amstel's partnership for our product Conquista da América and an innovative project with Betfair.net that involves two platforms of the Minute Media group and covers other countries in Latin America".