Expanding its content and getting closer and closer to the betting world, ESPN launched a YouTube channel dedicated to sports betting.
The new channel called ESPN Sports Betting will contain segments of the network's betting news program, Daily Wager, which is usually broadcast on ESPN2. In addition to it, other content, including coverage in the main program of the house, SportCenter, will also be included in the channel.
Meanwhile, ESPN also plans to debut a new betting program called Bet on all of its digital platforms. Co-host by Joe Fortenbaugh and Tyler Fulghum, the program will be broadcast three times a week and is also available to watch on demand.
Coverage will be available through the ESPN app and social feeds, including YouTube, Facebook and Twitter.
"Bet will allow us to connect with fans and conduct the conversation in a way that takes advantage of what we do best on social and digital platforms," ​​said Mike Foss, senior director of digital and social content at ESPN.
"We have seen tremendous success and growth in our digital concert board in 2020. Bet is going to showcase an amazing new studio at The LINQ [Las Vegas] and we are tremendously excited to offer a new core of live and interactive shows to our audience" .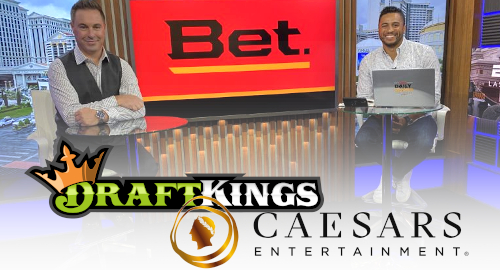 Agreement with DraftKings
ESPN has signed two separate multi-year contracts with Caesars Entertainment and DraftKings. Both deals include link integrations on ESPN's digital platforms, connecting fans to sports betting from Caesars Entertainment partner William Hill and DraftKings.
As part of the new deals, ESPN expands its relationship with Caesars, as an exclusive provider of odds and coexclusive sports betting. And with DraftKings, as an exclusive provider of daily fantasy sports and also exclusive betting.
"Our new deals with Caesars and DraftKings represent the next significant milestone for ESPN to diversify our exposure and deepen our commitment to the sports betting industry," said Mike Morrison, ESPN Vice President of Business Development and Innovation.
He continued: "We started to increase the experience through content, followed by odds using William Hill sports betting data and a new studio in Las Vegas through our agreement with Caesars. And, now with the addition of DraftKings, we are bringing together the sports media leader with two of the main brands ".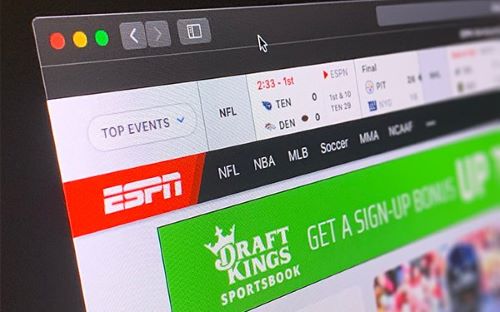 Deal with Caesars Entertainment
As part of the new arrangement, the 'Caesars Sportsbook by William Hill' will also become a sponsor of ESPN's fantasy products, deepening its relationship as the network's exclusive odds provider.
"Caesars' relationship with ESPN continues to come closer with the ability to directly link our partner William Hill's betting systems from ESPN's digital platforms," ​​commented Tom Reeg, CEO of Caesars Entertainment.
Reeg added: "ESPN's unparalleled reach offers an opportunity for transformation for fans and sports enthusiasts to participate and bet. The new initiative followed the opening of the new ESPN stadium with Caesars in the center of the famous Las Vegas Strip ".
DraftKings involvement and fantasy sports
Under the new contract, DraftKings will also become a provider of daily fantasy sports and co-exclusive ESPN betting.
"We are excited to expand our relationship with ESPN to include a deeper integration of our sports betting and daily fantasy sports offerings on their platforms," ​​said Jason Robins, co-founder, president and CEO of DraftKings.
Robins further stated that "ESPN's reach among sports fans is unmatched. And, the beginning of the NFL is the perfect time for DraftKings to launch this integration ".
All sports betting links will be geographically targeted to states with legalized markets. "Sports betting is quickly becoming essential to the overall fan experience," said Mark Walker, senior vice president of Business Development and Innovation at ESPN.