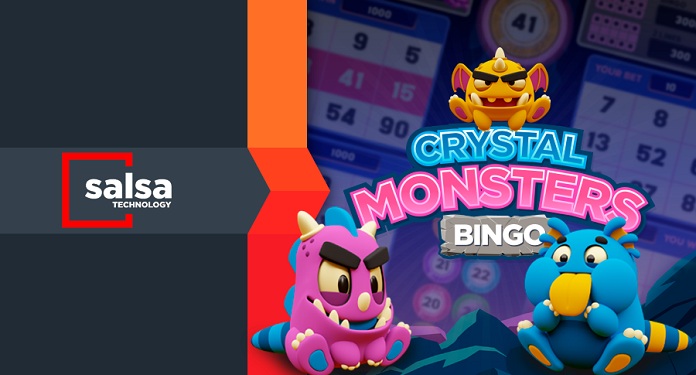 Salsa Technology's creative studio announced the launch of Video Bingo, Crystal Monsters. This new title from the creative studio challenges players to explore a mysterious cave in search of precious crystals that are being protected by a ferocious monster.
Therefore, Crystal Monsters is a classic 90-ball Video Bingo game with 5×3 cards, in which players can bet individually. The product has four prize patterns that increase according to the final bet.
In addition, there is a bonus level that allows players to select up to 12 crystals with hidden prizes to increase their winnings.
The Video Bingo game is HTML5 designed for mobile devices and is 100% responsive so that users can have fun without limitations on computers, phones and tablets.
Salsa Technology CEO Peter Nolte publicly commented on the new launch. "It is clear that the last Video Bingo game created in our excellent creative studio will be a valuable asset."
He continued: "Crystal Monsters combines an epic game, an exciting adventure and the chance for big rewards. It is a testament to our experience in Video Bingos that others in the market have tried, without success, to replicate ".
About Salsa Technology
Salsa Technology is an omni-channel iGaming platform that serves online and land-based operators. Therefore, its game aggregation platform (GAP) is available to potential partners in Latin America and other parts of the world.
It is worth noting that the company started focused on the development of Video Bingo games and is still known for creating the most innovative titles on the market. As such, Video Bingo is a hybrid between Bingo and Slot games.
Salsa is one of the most popular technology developers in the Latin American market and is growing rapidly in other markets. The platform, technology and the entire game portfolio are certified for Colombia, Mexico, Asia and Europe.