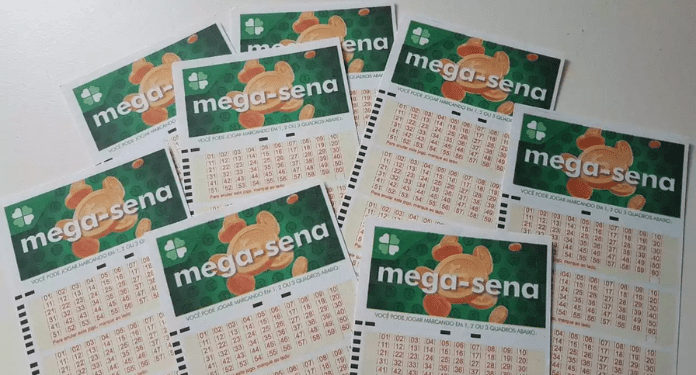 Contest 2561 of the Mega-Sena, held on Saturday, the 4th, did not have any winning bets and now the accumulated prize has reached BRL 160 million. The next contest will take place on Wednesday, February 8th. The numbers drawn in Mega-Sena 2561 were: 19, 22, 37, 44, 51 and 56.
It was also informed by Caixa Econômica Federal that 393 bettors hit Quina (five tens), taking R$ 23,693.33. In addition, another 19908 bets won a prize of BRL 668.17 each, as they hit the court (four tens).
See the probability of winning the Mega-Sena
According to Caixa Econômica Federal, the probability of hitting the six tens with a simple bet of BRL 4.50 is 1 in 50,063,860. Check the values ​​for betting on the Mega-Sena:
6 numbers: BRL 4.50
7 numbers: BRL 31.50
8 numbers: BRL 126.00
9 numbers: BRL 378.00
10 numbers: BRL 945.00
11 numbers: BRL 2,079.00
12 issues: BRL 4,158.00
13 numbers: BRL 7,722.00
14 numbers: BRL 13,513.50
15 numbers: BRL 22,522.50
How to bet to compete for the prize?
The minimum bet of the Mega-Sena, with six tens, costs R$ 4.50. It is possible to give your guess online on the Caixa Econômica Federal Lottery website, or go to a lottery and make your entry in person throughout the country until 7 pm. As mentioned above, values ​​range from 4.50 to 22,522.50.
All bets must be placed until 19h – Brasilia time; in addition, it is possible to follow the draw from 8 pm – also in Brasilia time – in the live broadcast on the official Caixa channel on YouTube. Whoever wins the prize must withdraw the amount within 90 days. If the deadline comes to an end, the money is transferred to the FIES (Higher Education Student Financing Fund).