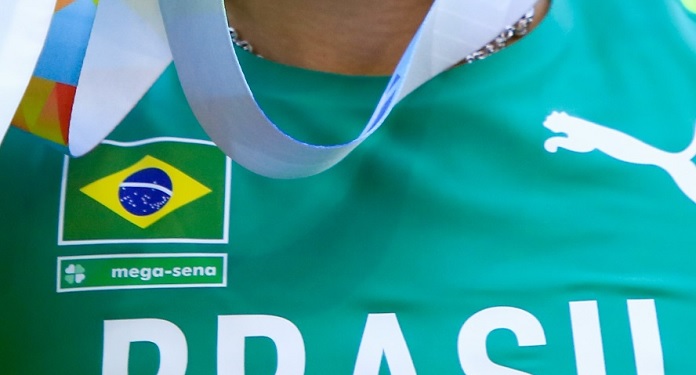 The Brazilian Athletics Confederation (CBAt) has agreed the new sponsorship contract with Loterias Caixa in force from July/2022. The big news is the inclusion of the Mega-Sena brand, alongside the Brazilian flag, in the new uniform that the Brazilian team debuted at the Oregon Athletics World Cup, in the United States – the main competition of the year.
At Eugene's Hayward Field Stadium, Brazil won a gold medal with Alison dos Santos, in the 400 m hurdles, and a bronze, with Letícia Oro Melo, in the long jump, in the cycle until the Paris Games – 2024.
The agreement with Caixa, which is now in its 22nd year – the first contract was signed on April 3, 2001 – is essential for the achievements of national athletics, such as the Olympic and World Cup medals, and as a mechanism for social inclusion and transformation. in the basic and sports initiation categories.
"It is an immense joy to have another year of partnership taking Caixa Brasil Lotteries abroad and to the four corners of the world. And having Loterias Caixa and athletics as a tool for social inclusion and development of sport and society", summarized Wlamir Motta Campos, chairman of the Board of Directors of CBAt.
"A reason for great joy to renew this contract in a season in which we will have the indoor and outdoor World Championships again, the Cross Country World Championship, among other competitions, and Caixa at our side," added Campos.
The use of the Mega-Sena brand on the Brazilian uniform is unprecedented and obtained in conversations between the Communication and Marketing Management, directed by Cesar Sbrighi, with World Athletics, was defined by Wlamir as "a great achievement".
"All the negotiations with World Athletics were well conducted and we were able to stamp for the first time on our uniform the great product of Loterias Caixa, the Mega-Sena. It brought luck to the athletes who worked hard. Work and luck go together".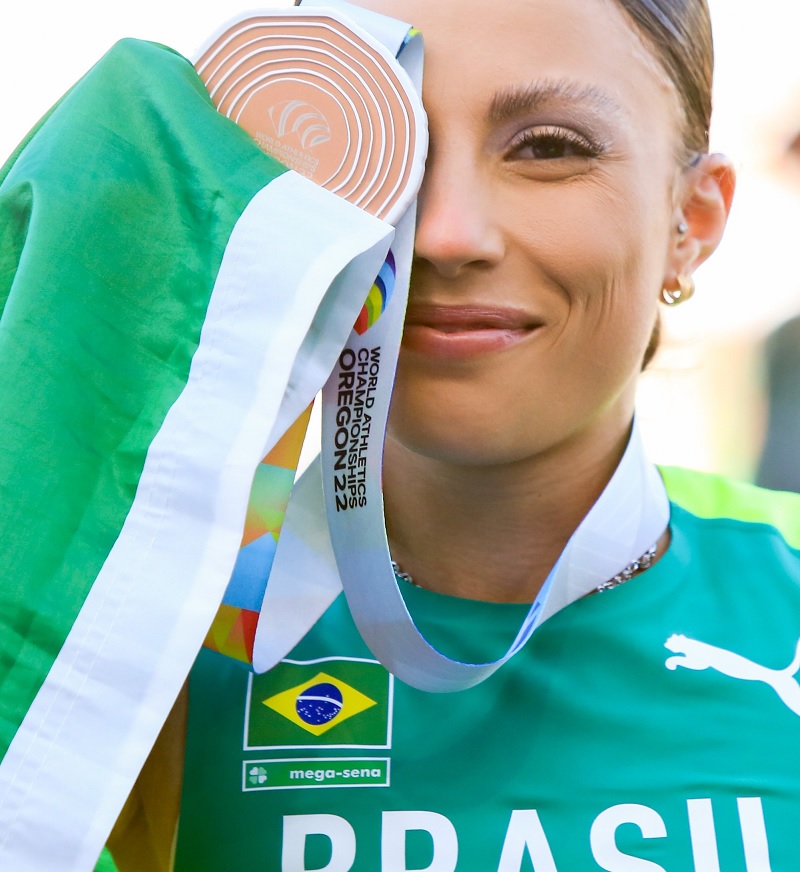 Loterias Caixa will transfer R$ 16 million to Brazilian athletics until mid-2023
The new contract of 16 million reais extends until the middle of 2023 and counts, among its main elements, with the promotion of Brazilians Sub-16, Sub-18, Sub-20, Sub-23 and Adults – the Brazil Trophy , the main interclub competition in Latin America -, Athletic Marching Cups, Cross Country, Middle and Long Distance and Combined; the Brazilian National Team; the Athletics Training Centers; campsites, clinics and courses for athletes, coaches and referees; and the Athletics Idols Loterias Caixa program with champions and medalists in the Olympics and World Cups.
Among the counterparts are the insertion of the brand in live broadcasts, signs, prisms, porticos, backdrops, breast numbers, naming right (name right) in events, training centers, sustainability actions, dissemination on the website and social networks. of CBAt and in the podcast Última Volta. Loterias Caixa is the master sponsor of Brazilian athletics.