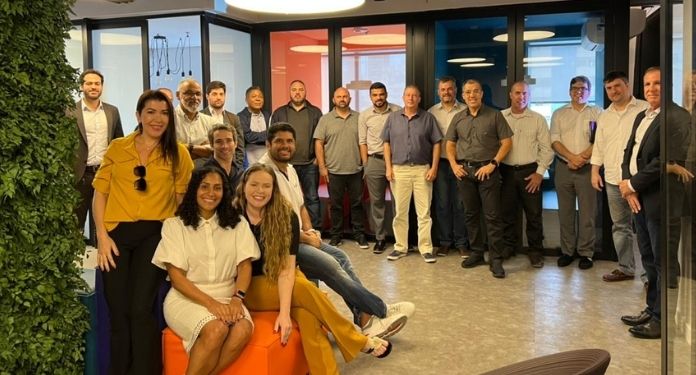 Last week, more than twenty technology companies in the lottery sector met in Pinheiros, a neighborhood in the west of São Paulo, where the first meeting of AIDIGILOT (Association of Digital Intermediators of Lottery Games) was held, created in March of this year. year, to bring together the main players of the sector in search of making the regulation of games in Brazil feasible. The initial meeting discussed the initial challenges and presented an overview of the gaming sector in the country.
The meeting was opened by Dr. Ana Clara Barros, legal consultant for AIDIGILOT, who, during her speech, detailed the alternatives with which the association intends to support the legal demands of current and future members. The lawyer also gave an opinion on the progress of legal negotiations in Brasília. The Regulatory Framework for Games was approved by the Chamber of Deputies at the end of February and is awaiting analysis by the Federal Senate, however the text may still undergo changes.
Marcio Malta, president of Sorte Online and founding member of the association, opened his presentation by mentioning the objective of regulating activity, establishing a parallel to the case of technology startups such as Uber that faced long battles in search of their regulation in the country. , which was only completed in 2018.
In addition, the executive presented the challenges and transformations experienced in the segment, in addition to hearing from the guests about the greatest difficulties and needs. The initiative of the FGV (Fundação Getúlio Vargas) was also presented, through Prof. Dr Sydnei de Oliveira, who clarified the objective of the studies of dimensioning of the current and future market with the regulation proposed by AIDIGILOT and its associates.
Luiz Felipe Maia, a lawyer specializing in betting regulation and partner at the FYMSA law firm, gave an overview of the regulation of the sector, of sports betting and clarified doubts of the associates.
Magnho José, special guest specialist and founder of IJL (Instituto Jogo Legal) gave a regulatory overview of PL-442, which regulates games, as well as the journey taken by the institute he founded and leads since 2005.
About AIDIGILOT
AIDIGILOT seeks ways to value and evolve in search of a fair and solidary market, always acting in the defense of the interests of companies that seek innovation within the lottery segment, in addition to aiming at the opportunity to maintain and increase the generation of employment and income for the group, and ensure sustainability.
The association provides practicality, trust through innovation, technology, knowledge and experience to expand lottery collection through new channels.