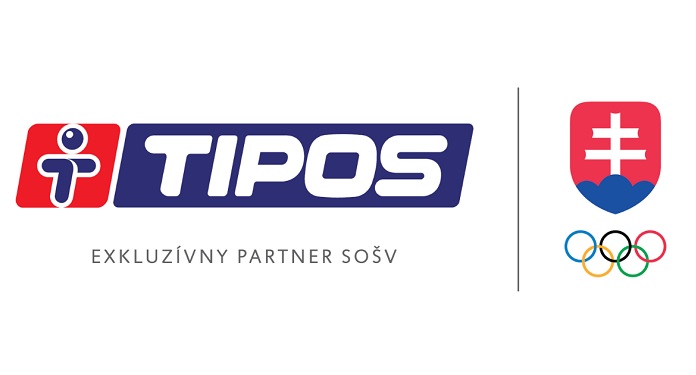 TIPOS, the national lottery of Slovakia, will extend its partnership with the Slovak Olympic and Sports Committee (SOSV) for another five years. The renewal will see the lottery continue to support Slovak athletes, as well as school sports projects and activities to promote healthy lifestyles among young people.
As a result of the extension – which used to take place annually – TIPOS will continue to fund the Slovak Olympic team aiming at the 2022 Winter Olympics in Beijing and the 2024 Olympic Games in Paris.
Marek Kaňka, TIPOS CEO and Chairman of the Board, said: "Until now we have always extended the contract on an annual basis only, now we want to do it for up to five years. We believe that our commitment will clearly state that TIPOS has always supported national sport".
Kaňka continued: "At the same time, we see this as a more suitable solution for the Slovakia Olympic and Sports Committee itself, because the entity will feel more confident in planning its projects and activities."
TIPOS cooperates with the Olympic entity for a decade
TiPOS and SOSV have been in a partnership for 10 years, with the operator supporting Slovakia's Olympic teams during the 2012 and 2016 London Olympics in Rio de Janeiro, as well as the 2014 Winter Olympics in Sochi and 2018 in Pyeongchang.
"Together with our long-time partner, we want to continue to support the best athletes to successfully represent us at the Olympic Games," commented Anton Siekel, SOŠV President.
Siekel concluded: "At the same time, however, we want to develop and improve the sporting environment in our country. We want to bring people even closer to a healthy lifestyle, of which sport is a part. Exercise and a healthy lifestyle should be a natural part of every family's day."