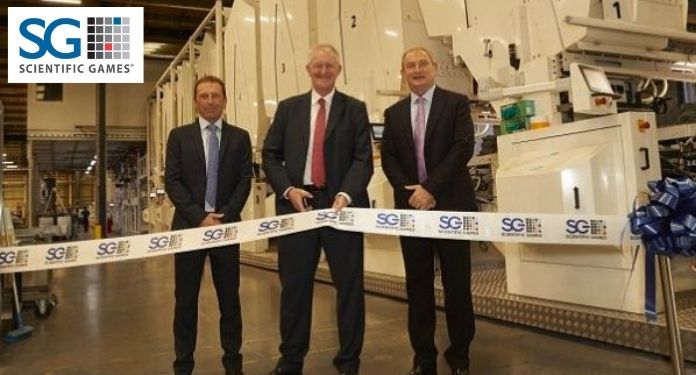 Scientific Games has expanded its lottery game production by 20% at its UK facility in Leeds, adding around 175 employees to its workforce.
The Leeds plant is one of five global game production centers serving the worldwide lottery industry with products representing 70% of global retail sales. The unit currently supplies the UK National Lottery with 50 lotteries in Europe and internationally.
Hilary Benn, Member of Parliament for Leeds Central, attended an opening ceremony and tour with executives Mark Scholey, VP Global Manufacturing, and Kevin Anderson, VP Global Strategic Accounts EMEA, and some of the UK staff.
Anderson commented: "Our investment in this UK production expansion represents our strong commitment to serving the National Lottery and lotteries across Europe, as well as entertaining the world's players through our innovation in lottery games."
The History of Scientific Games
Scientific Games has been the exclusive games supplier to the National Lottery since its inception in 1994, helping the business grow into a $4.7 billion consumer products category that funds its programs in the UK.
Scholey added, "This technological expansion allows lotteries to bring new games to market faster so they can offer a just-in-time retail portfolio."
"The expansion strengthens our nearly 50 years of global leadership in lottery products and, importantly, helps our lottery customers drive maximum profits to support their beneficiary programs," Scholey concluded.
New lottery game production technology at Scientific Games' premises in Leeds offers a wide range of flexibility in game innovation, including gameplay style, colors, images, ticket sizes and papers, and special finishes.
The new technology supports the company's commitment to quality environmental practices through the use of green technology, recyclable paper, water-based inks and energy-efficient processes.