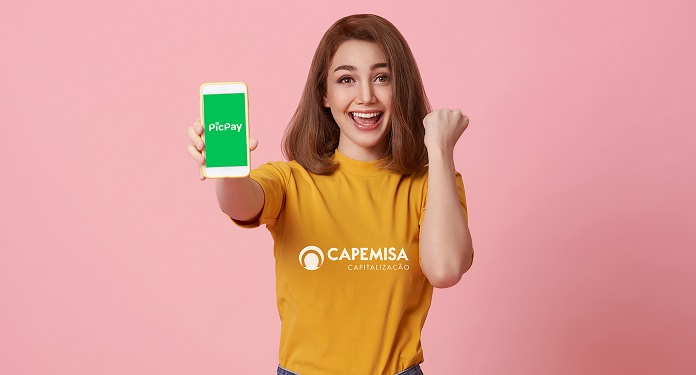 The first company in the Capitalization market in Brazil to use digital means of payment for the winners, CAPEMISA Capitalização puts into practice its commitment to the financial inclusion of people who until then had no access to banking services.
Since February, the company has been using this method of payment, through its partnership with fintech PicPay, to receive awards for those awarded in the Rewardable Philanthropy modality.
Through the digital account application, customers who buy savings bonds can get their rewards faster and even on the same day. According to the director of CAPEMISA Capitalização, Marcio Coutinho, investment in technology has a socioeconomic impact, as it provided opportunities for people who had been "unbanked" to have access to a digital portfolio.
"We created the opportunity for more people to securely carry out financial transactions and processes. We all have cell phones, but many Brazilians still don't have bank accounts. These people are met in their needs precisely by developing digital solutions. There is an important impact and generation of value for those who want to contribute to social projects and have the chance to be drawn, but who did not have a bank account to receive it", explained Marcio Coutinho.
PicPay Partnership Details
PicPay works on the model of a digital wallet, from a software that stores the user's resources so that he can withdraw amounts, make payments, transfers and make purchases, in addition to making applications. With CAPEMISA's pioneering spirit, customers will be able to receive their awards in less than 24 hours.
"We use technological advances, we combine the advantages of digital portfolios and Artificial Intelligence to satisfy the winners. Today, 17% of those awarded receive on the same day and 68% of them in less than 48 hours", said the company director.
Marcio mentioned that, in the project with PicPay, since the beginning, 10% of the winners have already opted for this type of payment. "Modern life calls for flexible financial solutions. We want to study and use these digital channels more and more because they are a reality. We attracted and captivated our audience by acting without bureaucracy and with security", he concluded.
With these data, CAPEMISA Capitalização bets on the fact that the use of digital wallets is gaining the preference of Brazilians. The trend is that it becomes more common among consumers due to the ease of carrying out financial transactions. Today, 61% of Brazilians from classes A, B and C have already adhered to the model, according to a study by IDC consultancy.
About CAPEMISA Capitalização
Created in 2011, CAPEMISA Capitalização has been developing, for a decade, capitalization bonds and business solutions with draws for various segments of the economy, helping to strengthen philanthropic activities, increase sales, increase average ticket and inventory turnover.
This year, the group took the new place in the Estadão Finanças Mais ranking, by the O Estado de São Paulo newspaper, in the Capitalization category, one of the main corporate recognitions in Brazil.