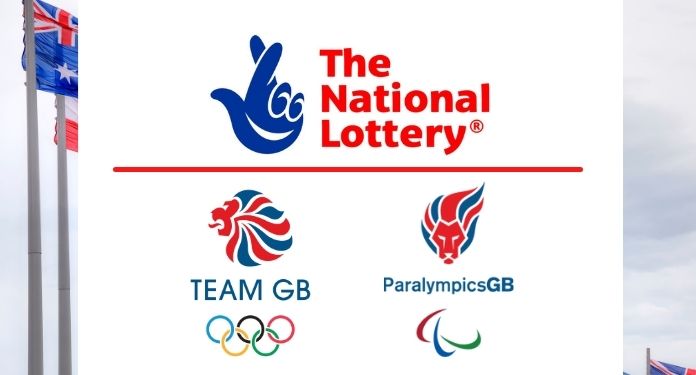 Camelot Group's national lottery operator has launched "the biggest of all national lotteries" – a fully integrated campaign to remind players that they are supporting Team GB and Paralympics GB athletes in Tokyo every time they play a National Lottery game.
Ads for the campaign will be broadcast on TV, Radio and Digital, as well as on all National Lottery channels and at 44,000 retailers across the UK.
The Olympics campaign first ran on July 7, debuting in a 30-second commercial, and will run in other prime-time commercials throughout the week.
Keith Moor, Camelot Marketing Director, commented: "Through the scale and reach of this campaign – the largest of all national lotteries – we want players to have no doubts about the role they play in supporting our Olympic and Paralympic athletes" .
"Our blockbuster TV ad – starring an incredible group of our Team GB and ParalympicsGB heroes – will be followed by a high-impact out-of-home presence, an unmissable retail presence and digital success stories.
"So when the Games start and the medal count begins, we will plant ourselves in the heart of Team GB and ParalympicsGB triumphs to remind the nation that our athletes' success is built on the game."
The ad features sprinter Jonnie Peacock MBE, wheelchair tennis player Jordanne Whiley MBE, taekwondo athlete Lutalo Muhammad, record thrower Dan Greaves, paracanoist Emma Wiggs MBE and sprinter Tom Bosworth.
He also sees members of the public support the athletes by making cups of tea, trying to get them into their rhythms and gathering household items so they can practice with them.
Before the announcement concludes, Dermot O'Leary says in the voice: "There is an easier way to support our athletes. Just play in The National Lottery. When you play a little, you help our athletes a lot."
Moor added: "Throughout this important summer of sport, National Lottery players should feel incredibly proud of their contribution, so we will be connecting purpose with the game at every possible opportunity. We can't really wait to collectively celebrate every moment winners".
Alongside the main campaign, advertising for the lottery games will feature the Team GB and ParalympicsGB logos, and the Lottery 'It Could Be You' TV ads will be updated with a Tokyo twist.
Players will also have more chances to win with a special Gold Scratchcard edition and special Lotto and EuroMillions sweepstakes.