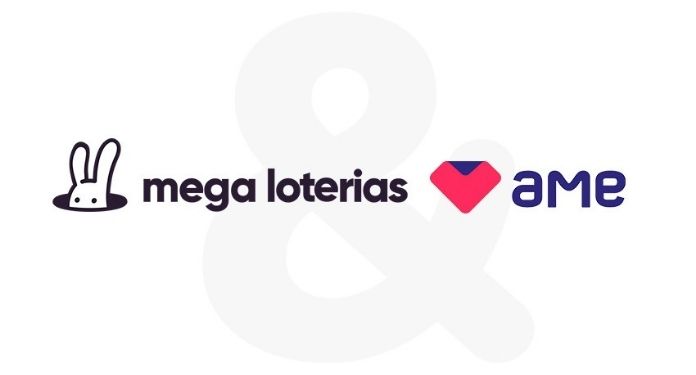 Mega Loterias, an online lottery betting platform, announced that it has reached an agreement with American Digital's Ame Digital. From now on, players who prefer Ame as a payment option for their purchases will receive 30% cashback.
The offer will be available to all Mega Loterias bettors until the 10th of next month. To take advantage of the promotion, just have an active registration on the online payment platform and choose the option "Love" in your cart.
Ame Digital is another benefit that Mega Loterias provides to its players, who will also be able to count on Ame credits to use in other purchases made on and off the site.
The Ame payment system is accessible free of charge throughout Brazil, requiring only a simple registration to enjoy all the advantages. In addition to making payments and offering cashback, this service also allows you to send and receive amounts between Ame accounts.
According to the CEO of Mega Loterias, Nelson Romanini Neto, this new commercial agreement positions the betting platform as an innovative player in the national lottery segment. "We seek to innovate more and more in our products and services to offer the best experience to bettors," he said.
Ame Digital
Ame Digital is a simplified form of payment. In this system, the person pays whatever he wants, sells with QR code, buys credits to play online, transfers, receives, among other possibilities.
About Mega Loterias
Mega Loterias, on the other hand, presents itself as a lottery betting platform developed to provide the best possible experience to bettors from all over the national territory. Through the website, the player is able to place his bet in all official lotteries of Caixa Econômica Federal in a simple, fast and totally safe way.