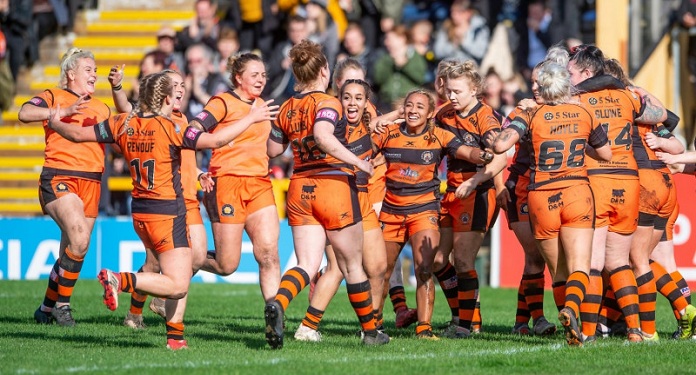 The National Lottery has just become an official partner of the Rugby Football League (RFL), as well as the main women's and youth league. According to the terms, the brand will appear in the men's and women's games and will provide opportunities for punters to win tickets to the main games of the championships.
"The growth of the Women's Rugby League at all levels has been wonderful, which has made such a huge impact on players, coaches, volunteers and clubs after so long without playing," said Ralph Rimmer, the CEO of the Rugby Football League.
Rimmer added: "But we have recovered with this new commercial partnership and with the support of the National Lottery. And we look forward to starting our vibrant local competitions, followed by an international tournament in the middle of the season and the excitement of a World Cup at home in the coming months ".
The RFL CEO also celebrated the new agreement: "our thanks to the National Lottery, which shares our vision and understands that the league changes the lives of the girls and women involved".
https://twitter.com/TheRFL/status/1374265120214421506
National Lottery played an important role in supporting sport in recent months
The National Lottery played a crucial role in supporting sport during the pandemic, with deals in a range of disciplines such as tennis in a wheelchair and Rugby Union Sevens. In parallel, more than £ 150 million of funds have been distributed to grassroots sports organizations across the UK.
Nigel Railton, chief executive of Camelot, the operator of National Lottery, commented: "Supporting sports has always been part of the National Lottery's mission and this partnership will undoubtedly make a difference."
Railton added: "The loss of spectators and the cancellation of events had a big impact, so I am proud that our punters are able to support the Rugby League after a difficult year".
Sports Minister Nigel Huddleston also spoke about the new partnership. "We have made it clear that we must continue to push for greater participation, commercial opportunities and media visibility for women's sport. This announcement is great news for the Women's Rugby League."