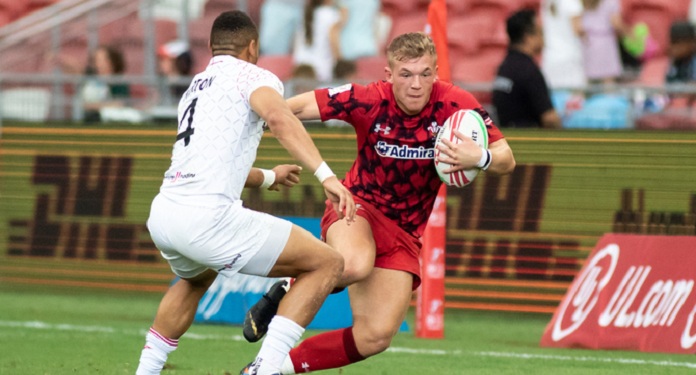 Rugby Football Union (RFU), Welsh Rugby Union (WRU) and Scottish Rugby Union (SRU), entities responsible for the organization of British rugby, announced a commercial partnership with National Lottery to finance the "GB Sevens", the selections UK men's and women's Olympic games for the 2021 season.
The funding will be provided by a lottery promotional fund and will benefit sports teams, which will participate in the HSBC World Sevens Series before the Tokyo Olympics, which had to be postponed from 2020 to 2021 due to the new coronavirus pandemic.
"Every day, National Lottery and its punters make a huge difference to communities across the UK – and that has been happening since 1994," said Nigel Railton, executive at Camelot, operator of National Lottery.
Railton further stated that "this partnership demonstrates how, working together, we can have a real impact on a sport and increase the chances of gold in Tokyo next summer."
Also according to the Camelot executive, "the loss of viewers and the cancellation of live events had a major impact on several sports. We are proud to be able to support national teams after a difficult year ".
As part of the agreement, National Lottery punters will benefit from tickets to games and other experiences with the men's and women's rugby teams.
Scottish rugby director Jim Mallinder said: "The opportunity for our players to be able to represent a potential Olympic team and receive that support is something we very much welcome as part of a GB Sevens team."
About the National Lottery
The National Lottery is the national lottery franchised by the UK government. The modality is operated by the Camelot Group, to whom the license was granted at certain times, such as 1994, 2001 and again in 2007.