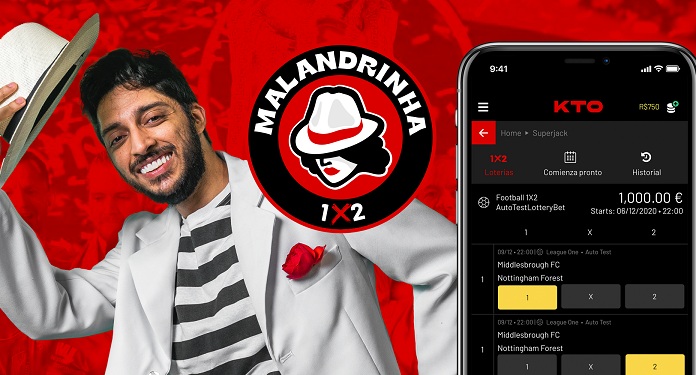 One of the most famous physical betting styles in the world is gaining its online version on the KTO platform. Called in the national territory of Malandrinha, the novelty includes bets starting at R $ 1 real on a multiple combination of games previously established by the website.
Throughout the week, there are seven games with prizes up to 2500 distributed among bettors. On weekends, the prize exceeds the 100 thousand mark equally divided among the winners who guess the results of all 13 matches.
"We launched Malandrinha because it is an already established modality around the world. Almost every country has something like that ", explained the company's manager in the national market, Cassio Filter.
Filter further stated that "this makes it possible for KTO to focus on an audience that starts using betting sites now and that will feel more comfortable finding a product with which it is already familiar. It is a great gateway for customers who still don't know how simple it is to play on a betting site ".
Since last Thursday, 17, Malandrinha is already available on the platform as one of the betting alternatives. The name of the lottery was selected to strengthen a more popular communication style and linked to the betting industry.
In addition, the name mentions that prize that is sometimes "lost" by the bettor who seeks a larger multiple combination and stays for one or two games of winning.
KTO celebrates advances in 2020
The launch of Malandrinha is just one of the goals celebrated by KTO this year. In relation to products, in addition to the launch of its new lottery mode, the company also promoted a change in the platform, aiming to improve the experience of its users.
In the marketing department, the company achieved an unprecedented partnership system in the sports scene by creating KTO / Caxias, a basketball team from Rio Grande do Sul that is participating in the New Basketball Brazil (NBB). Worldwide, the platform closed an agreement aimed at the Asian market with the football team Espanyol.