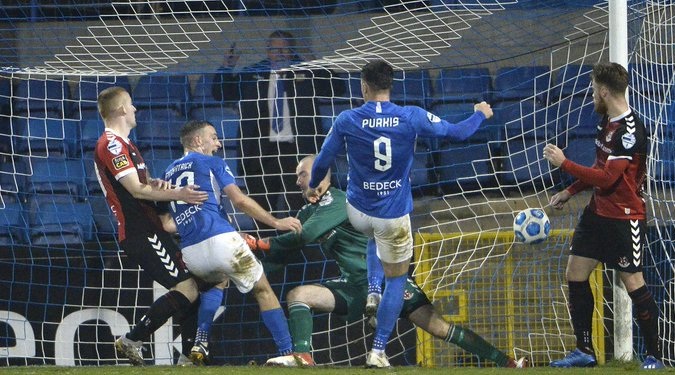 The Irish Football Association has announced that the Northern Ireland Football League (NIFL) has received £ 450,000 (about R $ 3.2 million at current price) of financial support from the National Lottery.
All male and female clubs in the Irish league will be entitled to a share of the total, in a way to help minimize the effects of the new coronavirus pandemic restrictions in effect across the country.
Most clubs were forced to play without fans due to security protocols, with other teams even unable to function due to the pandemic. The transfer aims to allow the clubs to continue to exist and collaborate with the local sport.
As part of the partnership, National Lottery players will be rewarded with free tickets and VIP experiences with the Northern Ireland national team, as long as conditions allow fans to return to the stadiums.
"Thanks to the National Lottery players, football clubs are being able to continue and improve the crucial work they do serving their communities across Northern Ireland," said Patrick Nelson, CEO of the Irish Federation.
Nigel Railton, the CEO of the National Lottery operator Camelot, also stressed that "Lottery and its punters make a huge difference for communities across the UK day after day. And, it has been doing this for the past 26 years ".
Railton added, "So we are delighted to be working with the Irish Federation to support these incredibly important clubs in the Northern Ireland Football League, allowing them to continue to play such an important role in their communities."
National Lottery repeats successful UK partnership system
The partnership between the institutions follows similar initiatives across the UK, between the English Football Association (FA) and the England National Championship, and the Football Association of Wales and Cymru Leagues, a local professional football competition.