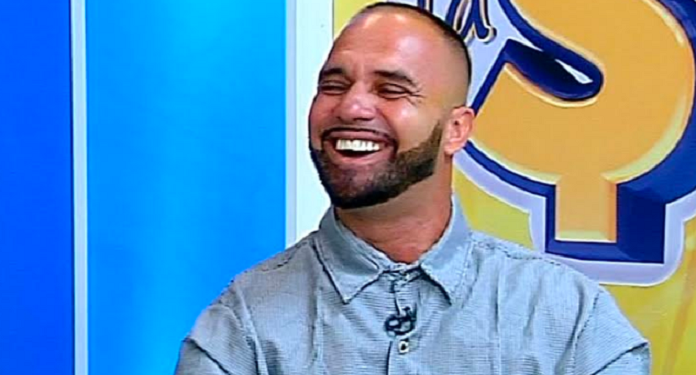 Carioca Júlio César Ferreira Filho, 42, bought RJ da Sorte, a capitalization bond, weekly, only he had never been lucky. Everything changed a few days ago, when he earned R $ 10,000. Now, he can already enter his own home and bid farewell to the rent.
Married and with two daughters, Julio revealed that he is going to achieve a life goal. "In Mesquita, I can find a house in the place I want for around R $ 35,000. So, I'm happy that I can make this dream come true," he said.
And the possibility of other Rio residents having the same happiness is even closer. That's because RJ da Sorte launched a Special Extra contest for the month of November.
Thus, the title will start to draw a prize of R $ 10,000 per month for a period of one year in the category 'Vida de Bacana', which will be broadcast live on TV Band Rio, last Sunday, 11/29.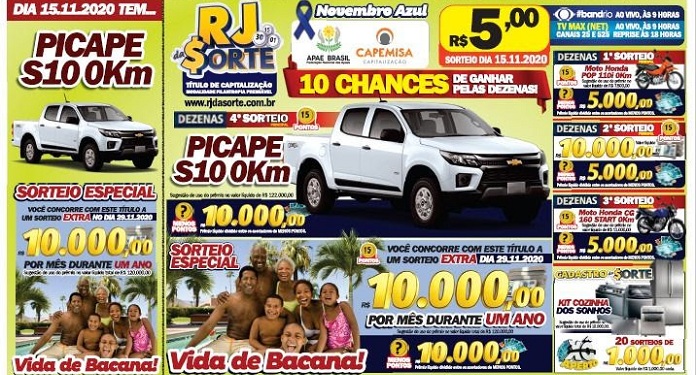 All customers who purchase the title during November will be participating. While waiting for this draw, you can try your luck this Sunday, 15. There are several possibilities with cash prizes, in addition to a S10 0k Pickup, a Honda Pop Moto and another Honda GG 160 Moto.
In addition, cariocas can compete for the Lucky Register, which will raffle a "Kit Cozinha dos Sonhos" with refrigerator, stove, washing machine, dishwasher and microwave and 20 R $ 1 thousand drawings in the 'Xô Aperto' ; only for those who register the title on the official platform and the application, or buy online until Saturday, 14.
Partnership of RJ da Sorte with PicPay
Bearing in mind that now, in addition to being able to purchase the title virtually by paying by credit card and bank slip, RJ da Sorte can also be purchased with PicPay credit.
RJ da Sorte is a capitalization bond of the awardable philanthropy modality, with activity released by the Superintendency of Private Insurance (SUSEP), an agency linked to the Ministry of Economy.